[!] Currently proactive messages are only supported for accounts connected via QR code (Multidevice web). Templated outbound messages for WhatsApp CloudAPI is not supported at the moment.


WhatsApp Business supports proactive messaging to your contacts and groups.
To send a proactive message from Zendesk to WhatsApp, the following steps should be managed:
1. Click on the WhatsApp Business icon on the top panel and select:
- the account the message will be sent from
- the user number the message will be sent to: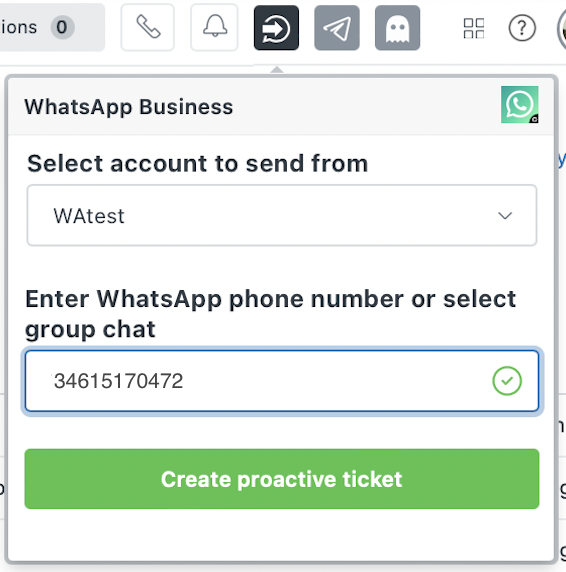 2. Click "Create proactive ticket" and the ticket will be created: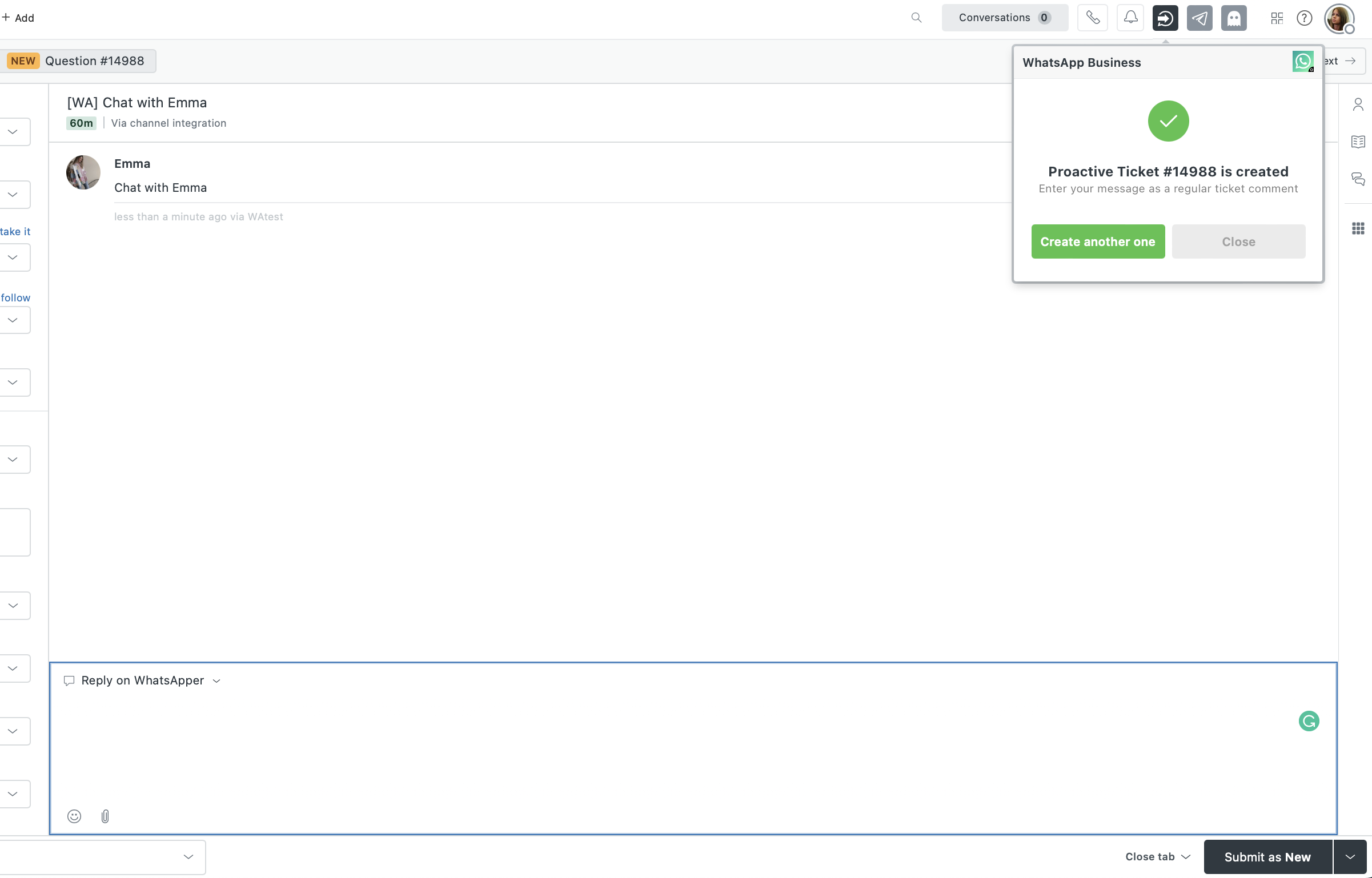 Note:
There should be at least one non-proactive message from the user first and only then you'll be able to reach the client proactively.
If you face any difficulty with proactive messages, please reach our support!