Also, you can't use the same domain that you use with Zendesk (e.g.support.yourdomain.com) as Zendesk mail server settings will be used.
We recommend setting up a separate subdomain (e.g. forwarder.yourdomain.com) that will be used by Forwarder to send and receive e-mails.
1. Enter subdomain in your Forwarder app configuration (e.g. supportteam.ontecapps.com here):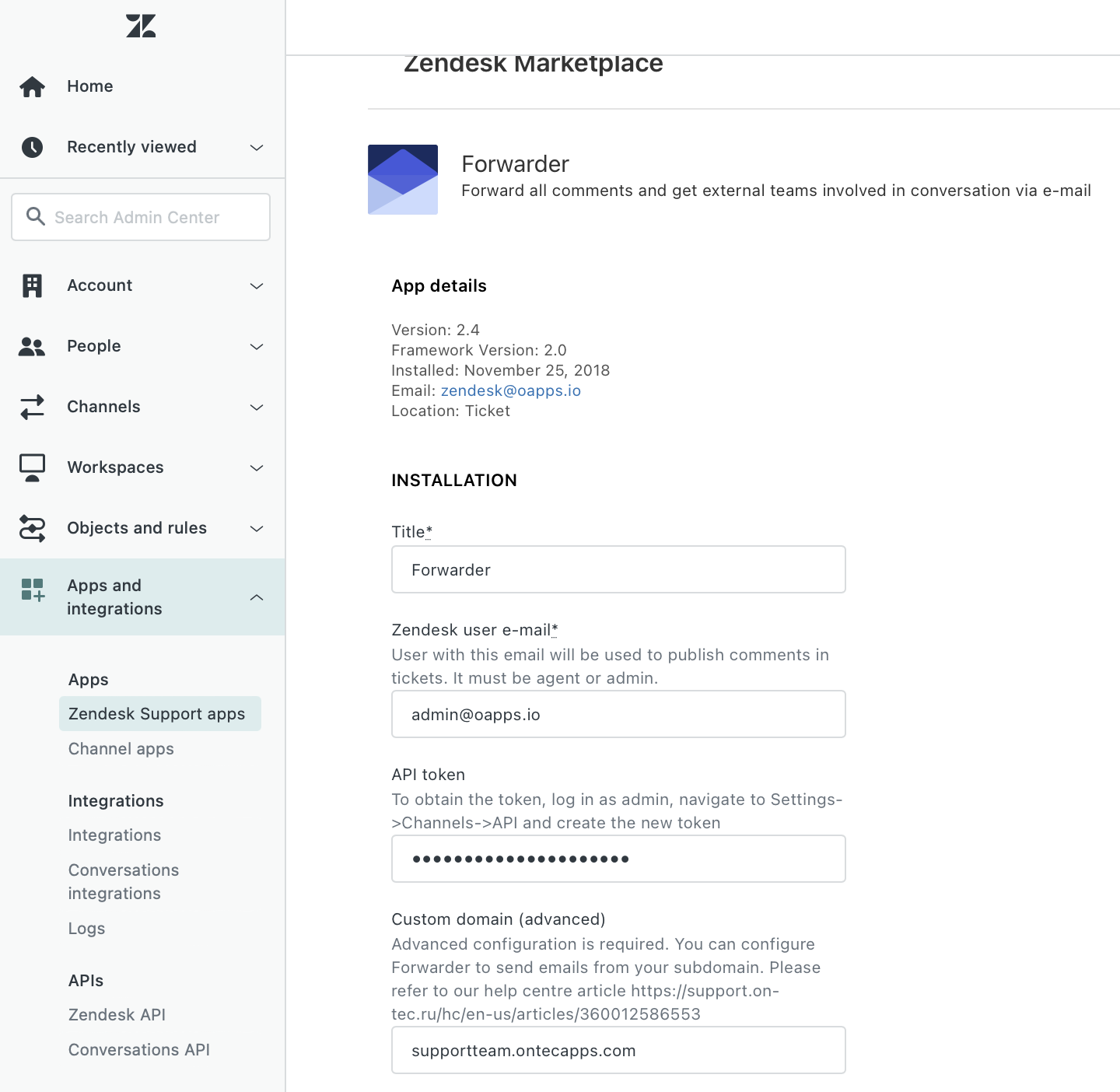 2. Open any ticket's side panel. Forwarder will show you a message with a link to CSV file with DNS settings. Download it by clicking on it.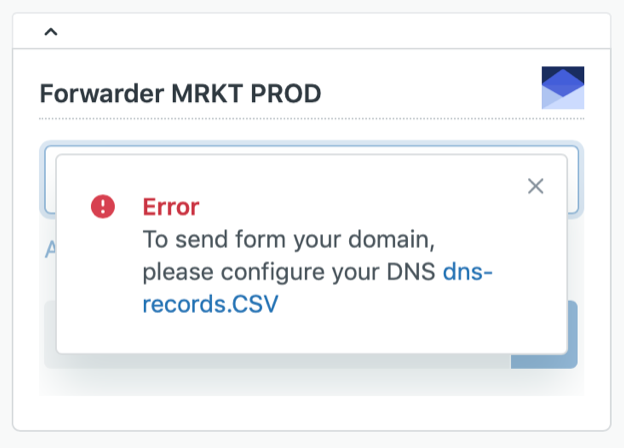 3. Send this file to your web admin. Or use a DNS management tool provided by the service you use. We use the same Amazon SES service Zendesk does, so there will be links to amazonaws.com
The file contains 5 records: 1 MX for inbound mail routing, 1 TXT for domain verification, and 3 CNAME records for digitally signing outbound e-mails.
Please note, that not every DMS management web service is capable of setting subdomain records. Please contact your provider support if you can't do this, they should be able to help you.

As an example, the configuration in Amazon Route 53 for supportteam.peoplobus.com looks like this: