Beforehand:
If you are updating from Instagramer to Instagramer Suite - please, refer to this guide.

It is crucial for you to note that all of the tickets received through Instagramer before upgrading to Suite will become read-only, so you'll need to process them first and plan your migration date accordingly.
ake sure it is NOT a Creator or Personal account.
You can check that on Instagram.com by clicking Settings >> Account >> Switch account type

If you see only personal and creator options, it means the Instagram account is correctly set as Business. If not, switch to a business account.
3. Each Instagram account must be connected to a corresponding Facebook page. To find out how to connect IG account to a Facebook page, follow this article: "How to link an Instagram business account and a Facebook page". The right connection should look the following way:

4. You should be an Admin of your FB page (FB Page settings >> Page Roles):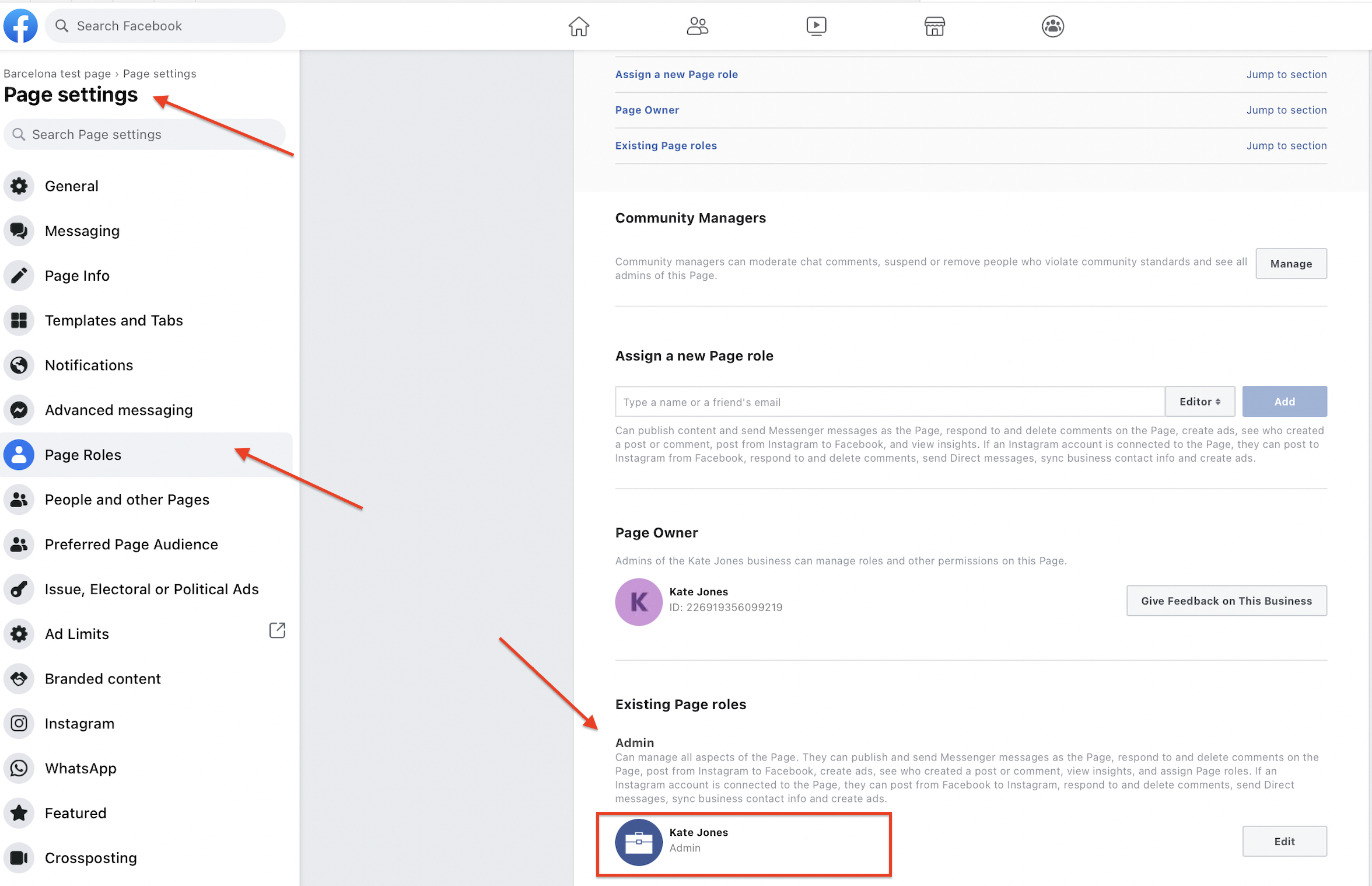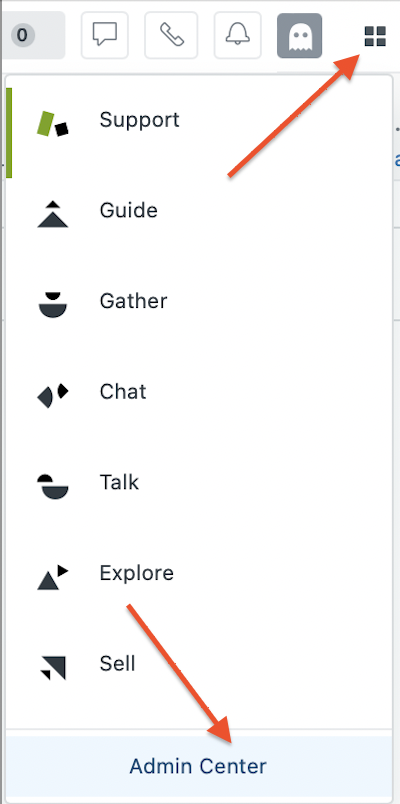 4. Enter name for your integration - it will appear inside each DM and comment as a source - and click "Continue with Facebook" >> "Edit Previous Settings":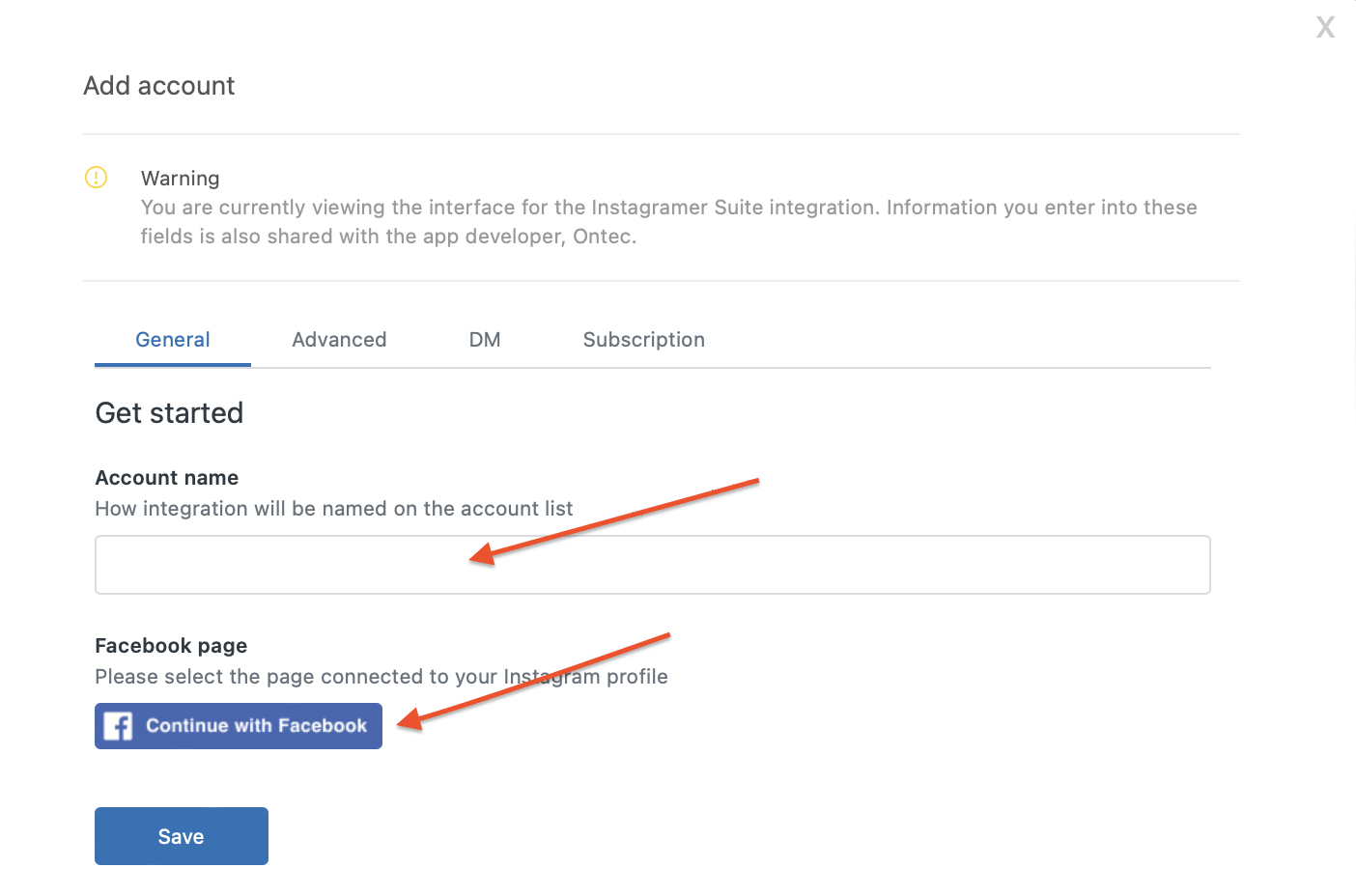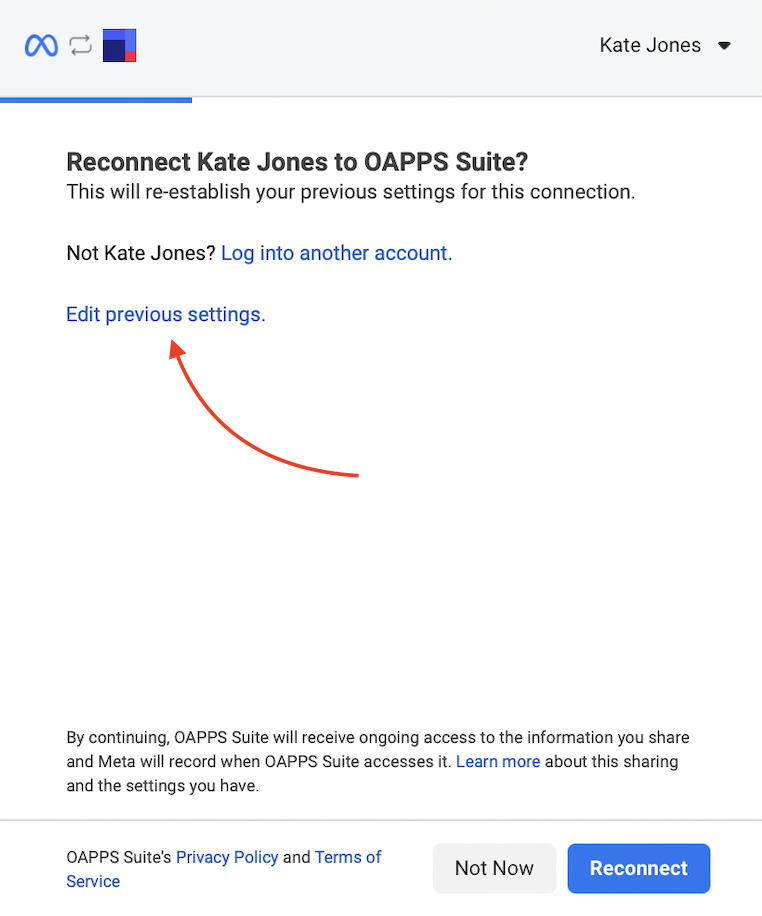 5. Select "Opt in to current Pages/Instagram Accounts only" and select all Facebok pages and all Instagram accounts you want to receive messages from, if you have more than one (meaning NOT just one currently re-authenticating):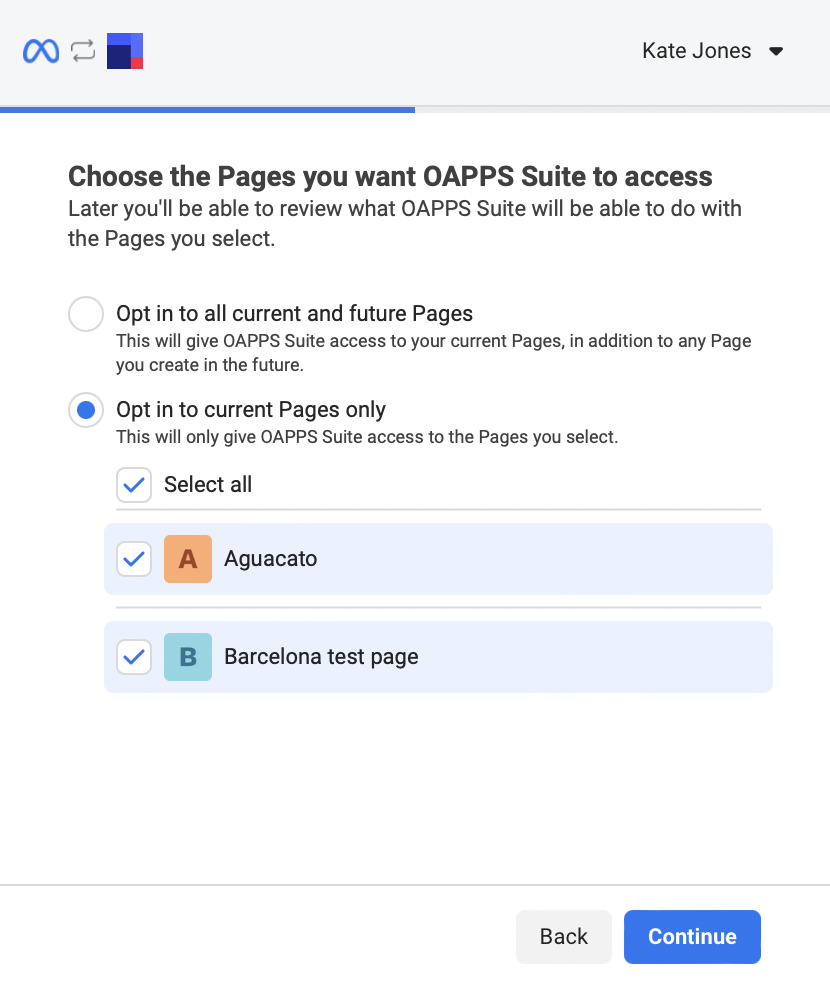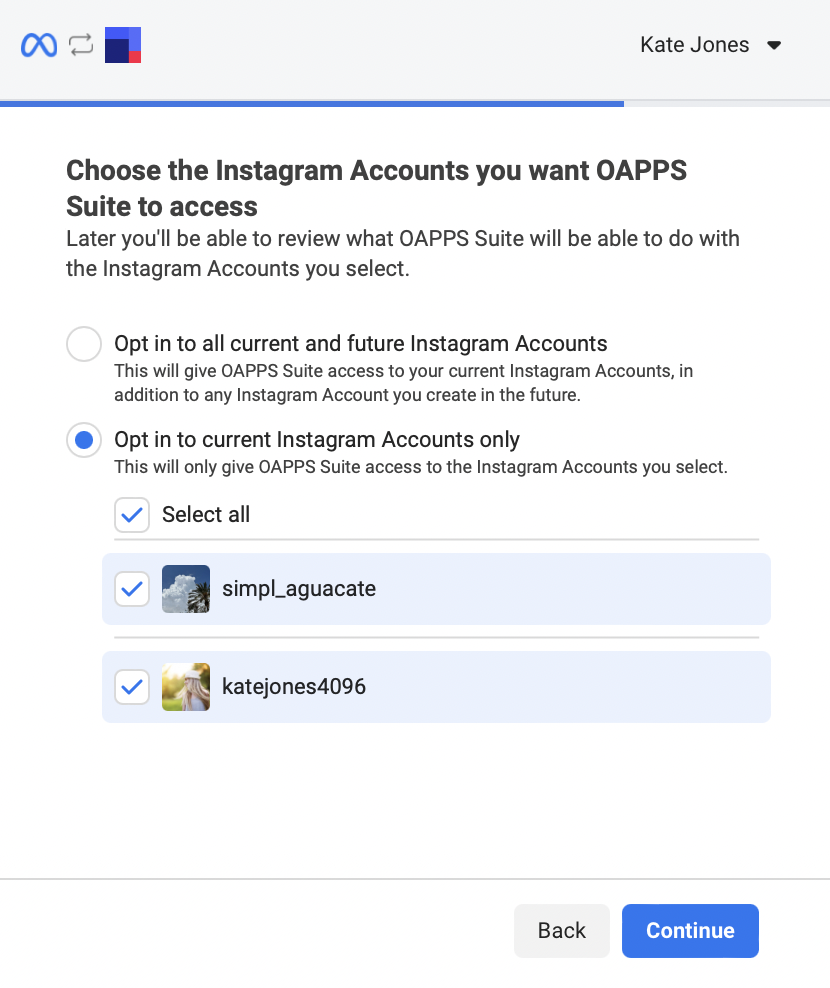 6. Confirm the granted permissions on the next step by clicking Save: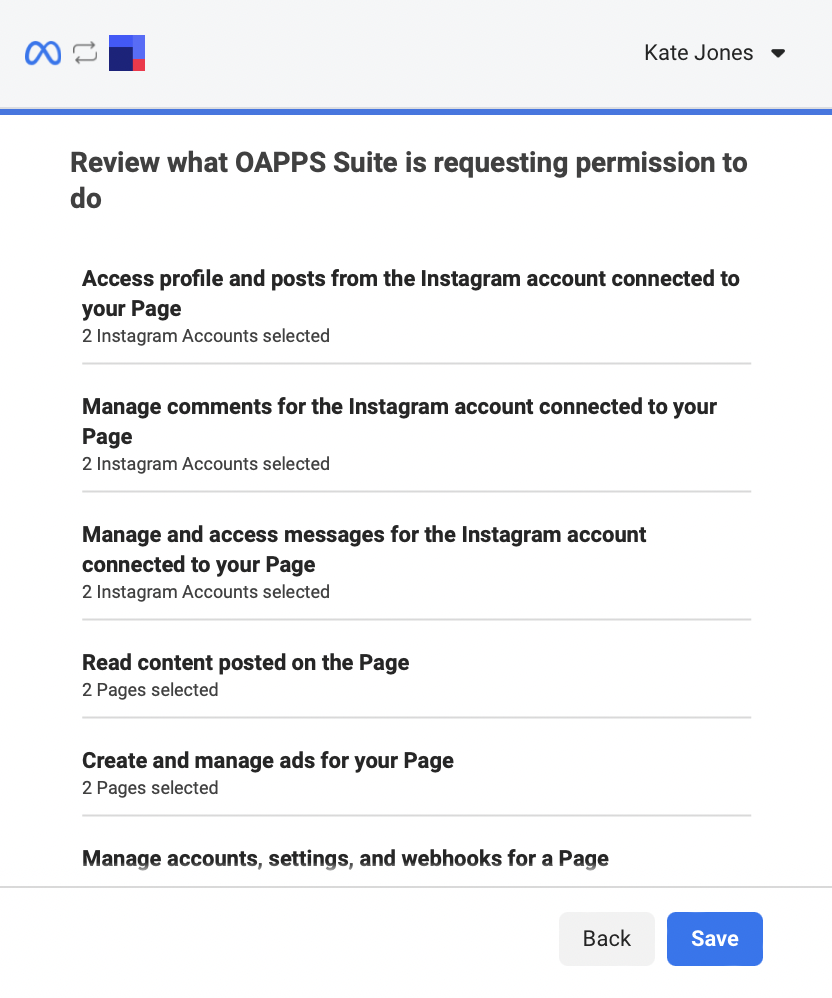 7. Finish the process by selecting the correct FB page from the drop-down list and by clicking the "Save" button.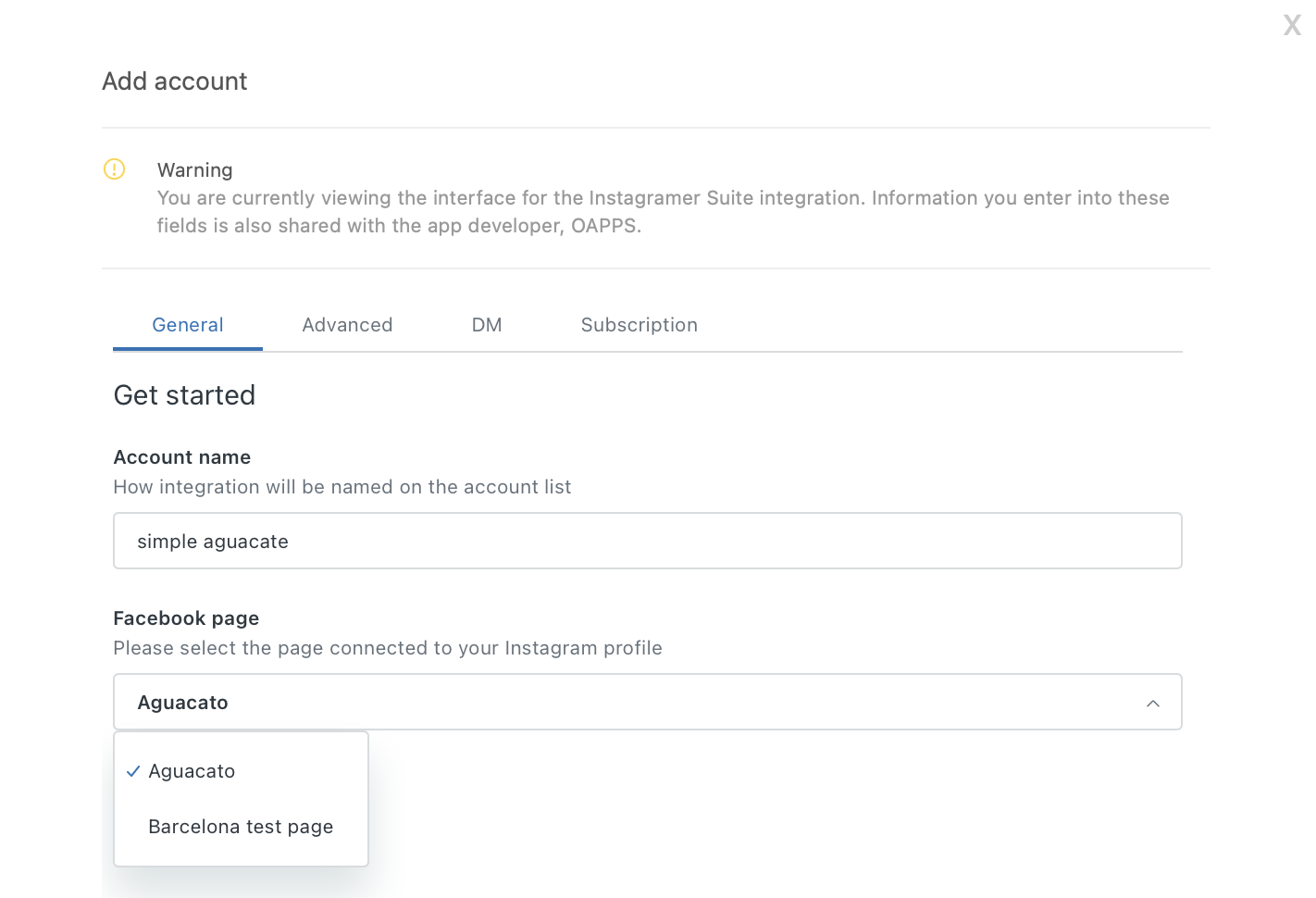 Advanced
🔹 Use tags for each account to configure the routing of incoming requests:

🔹If you leave your e-mail address, the system will notify you in case of problems with the configured integration. For example, you changed the password for the Instagram account and the application no longer accepts calls. We will send you a notification and you will not miss a message from your customers:

🔹The subject text is trimmed to the value specified as the «Ticket subject length»:

🔹 Specify ticket subject prefix - it will help you to find out where the message comes from:

DM Settings
You can configure tags, subject prefix and length for DM integration as well: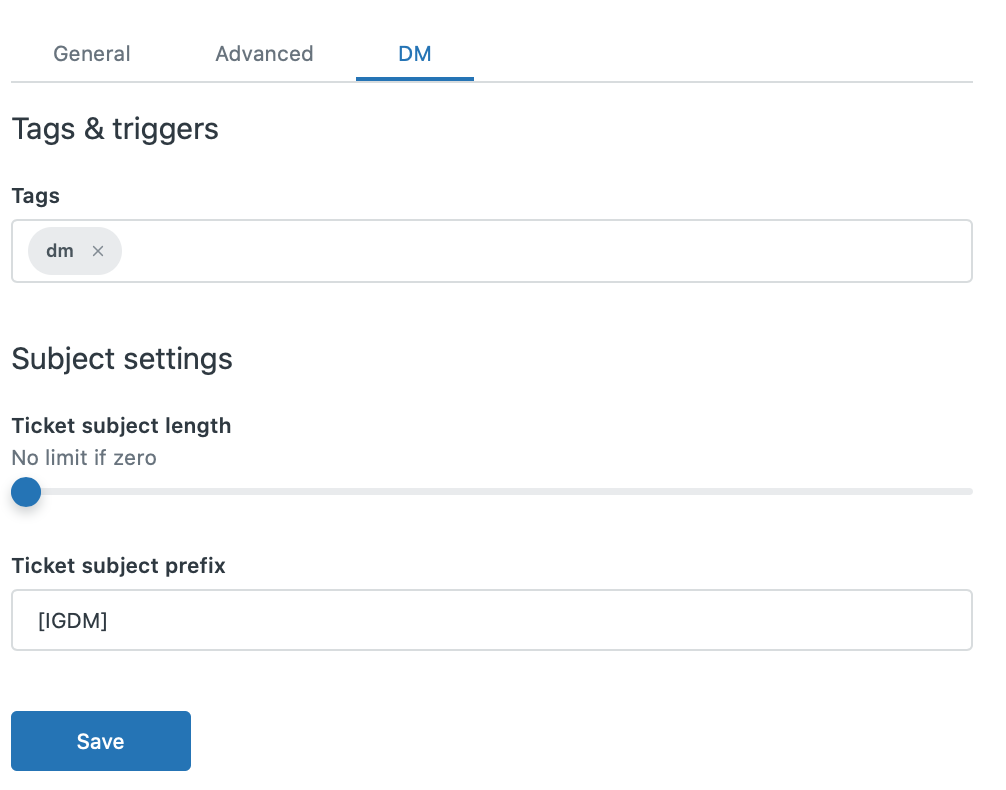 Please do not forget to save the changes!
Subscription
The "Subscription" tab allows you to check your current subscription, specifically:
- total number of accounts that can be connected;
- the number of accounts that have already been connected;
- current plan;
- total and used number of messages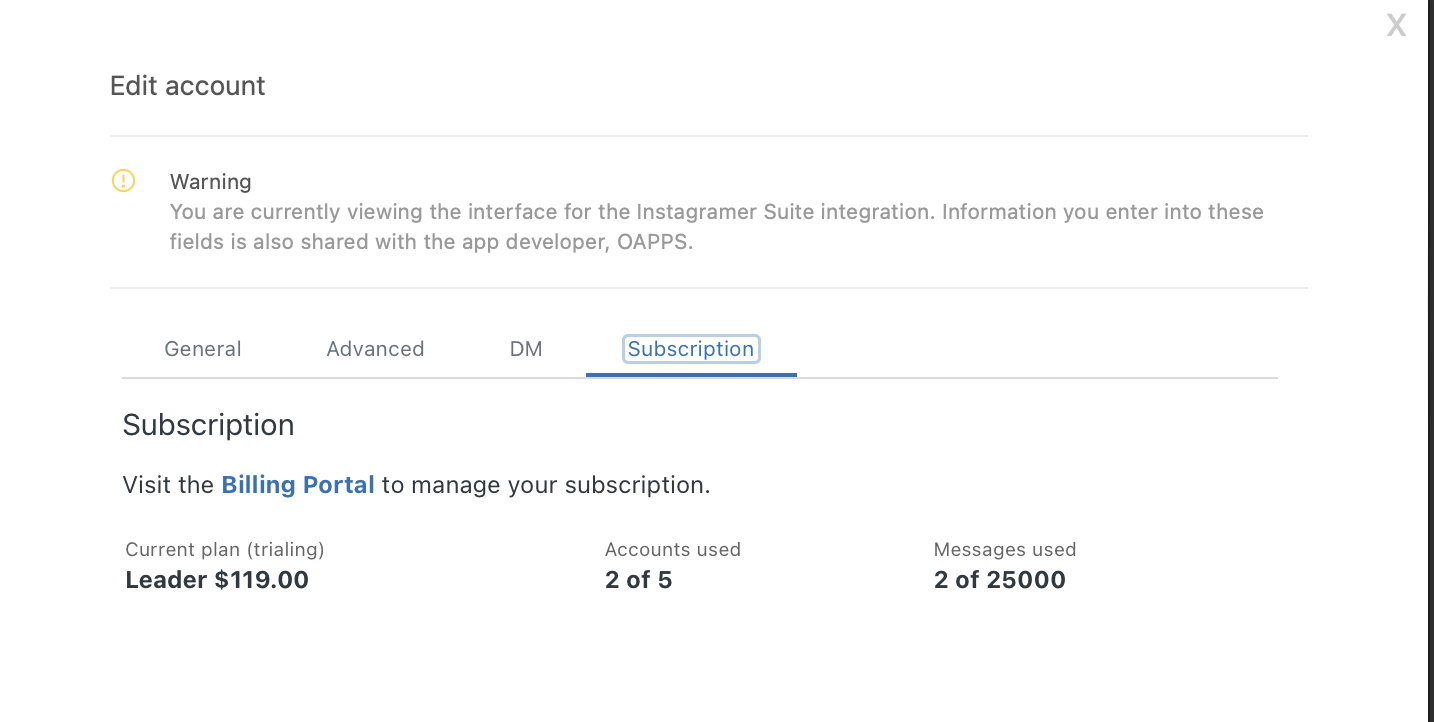 You can always reach our support if there're any questions left!