Please note that you should be a Zendesk Admin to install the Forwarder App.
Create an API token
Go to Admin Center -> Apps and Integrations -> Zendesk API:

Enable Token Access

Press "Add API token" to create a new token. Give it a name of Forwarder.
Copy and save it a notebook – you will need it later
Press "Save"
2. Install and configure the Forwarder App
Press "Free trial" and follow instructions to install the app
Zendesk Marketplace asks for credit card details during installation, yet no fees will be taken during the free 14 days trial period. You can uninstall the app at any moment. You will be notified three days before the trial ends.
You will be redirected to the Installation settings page:
Fill in the Zendesk user email field. The user should be an agent or admin. We will use the agent's account to post comments on tickets. We recommend setting up a separate user "Forwarder" for this purpose.
Paste API key (saved earlier).
(Optionally fill in the custom domain) You can set your custom sending domain. It shouldn't be your Zendesk subdomain. Please refer to How to send emails from my domain with Forwarder app?
Press Install, and now you are ready to use Forwarder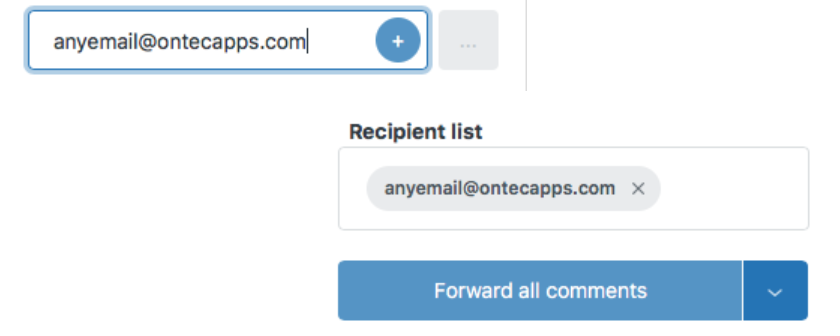 3. Select the comment you want to forward (all of them/ the last one or selected ones). Then press on "Forward all/last/selected comments":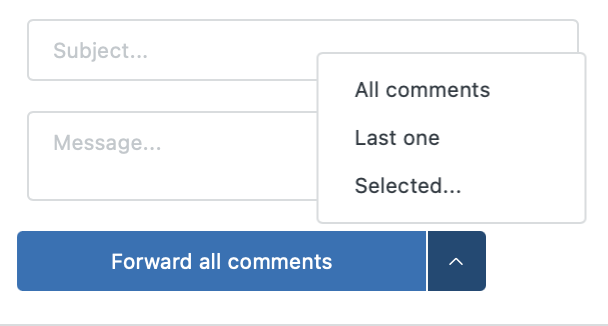 Now go back to the ticket - the comment should arrive shortly.

Please contact us if you have any issues