Using our new self-support service you can:
View all your subscriptions.
View all your payments.
Download invoices.
Change your billing data and card details.
Request support.
To get to know how to reach the service please read the article "How to reach my self-support page".
Subscriptions & last charge details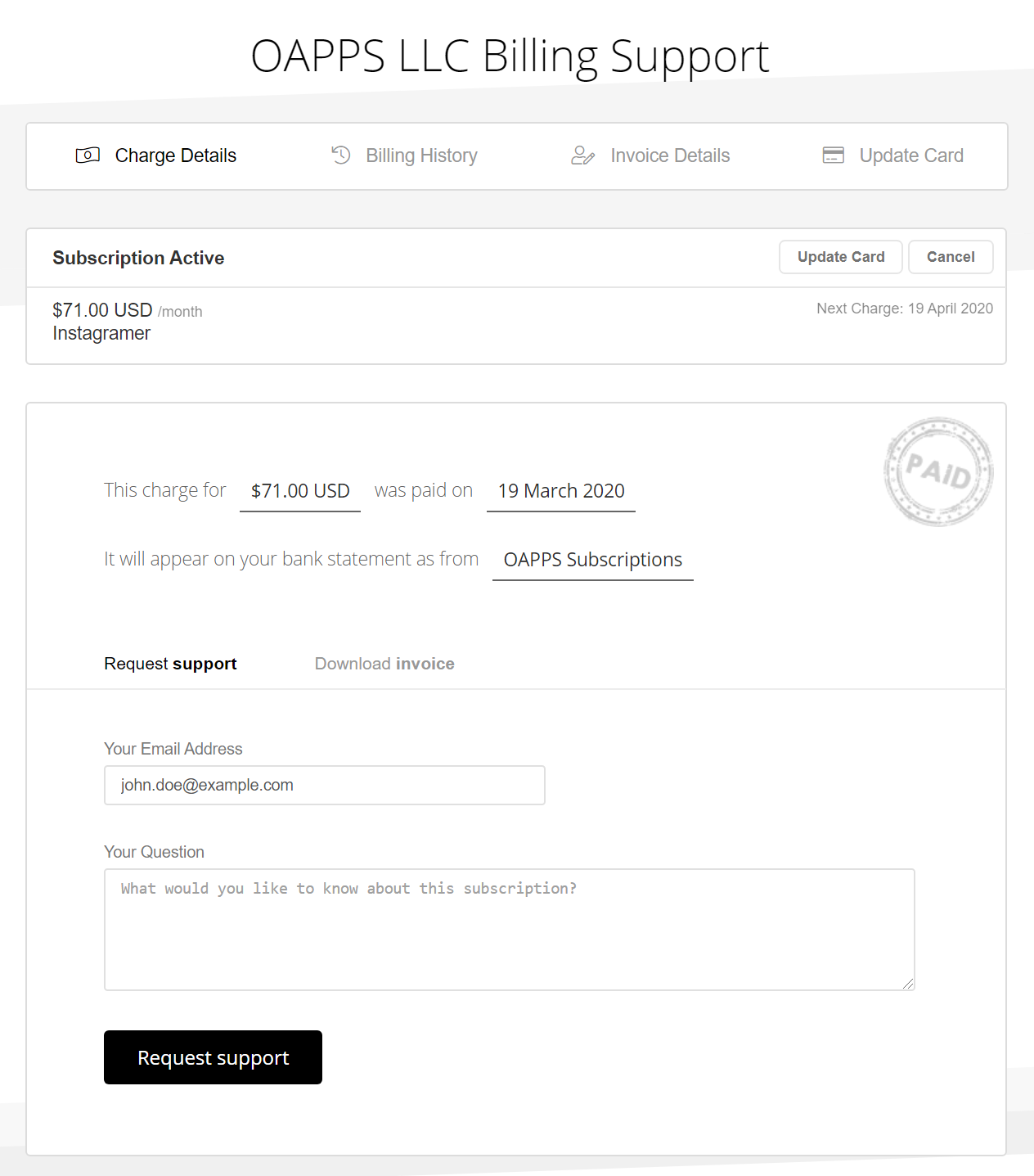 This is the first page you see when you enter the service. It contains a list of your active subscriptions, the last charge details, and a form to request support.
Also if you click "Download invoice" you can get an invoice for the charge: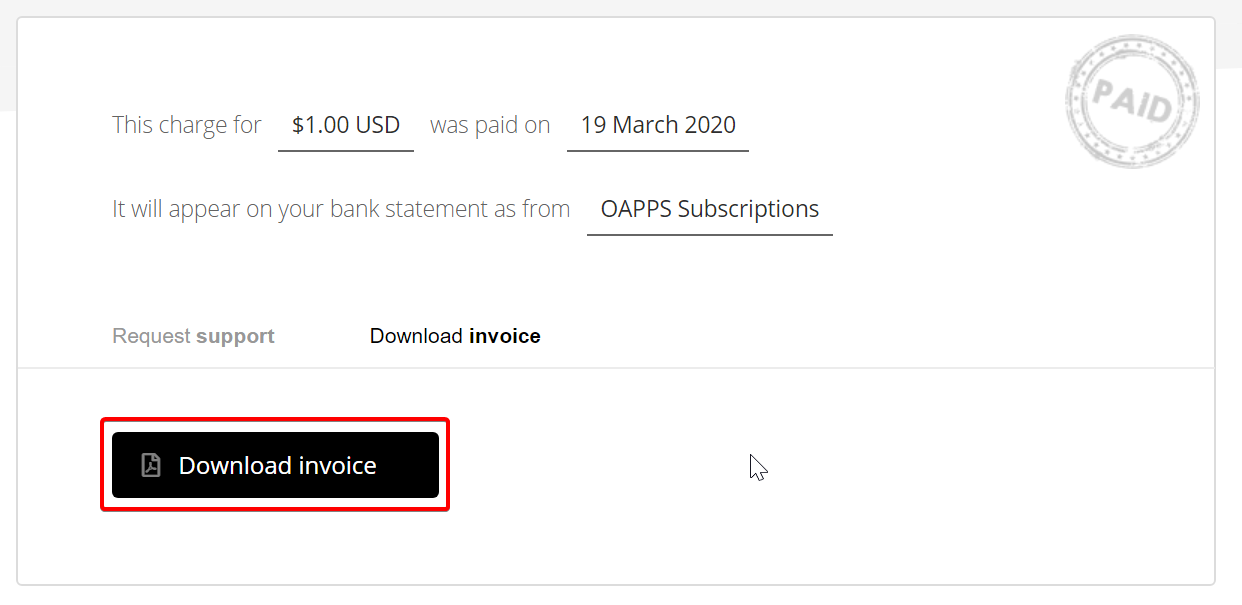 Billing history
You can view a list of your charges and if you click on a particular charge view its details, get the invoice, and request support.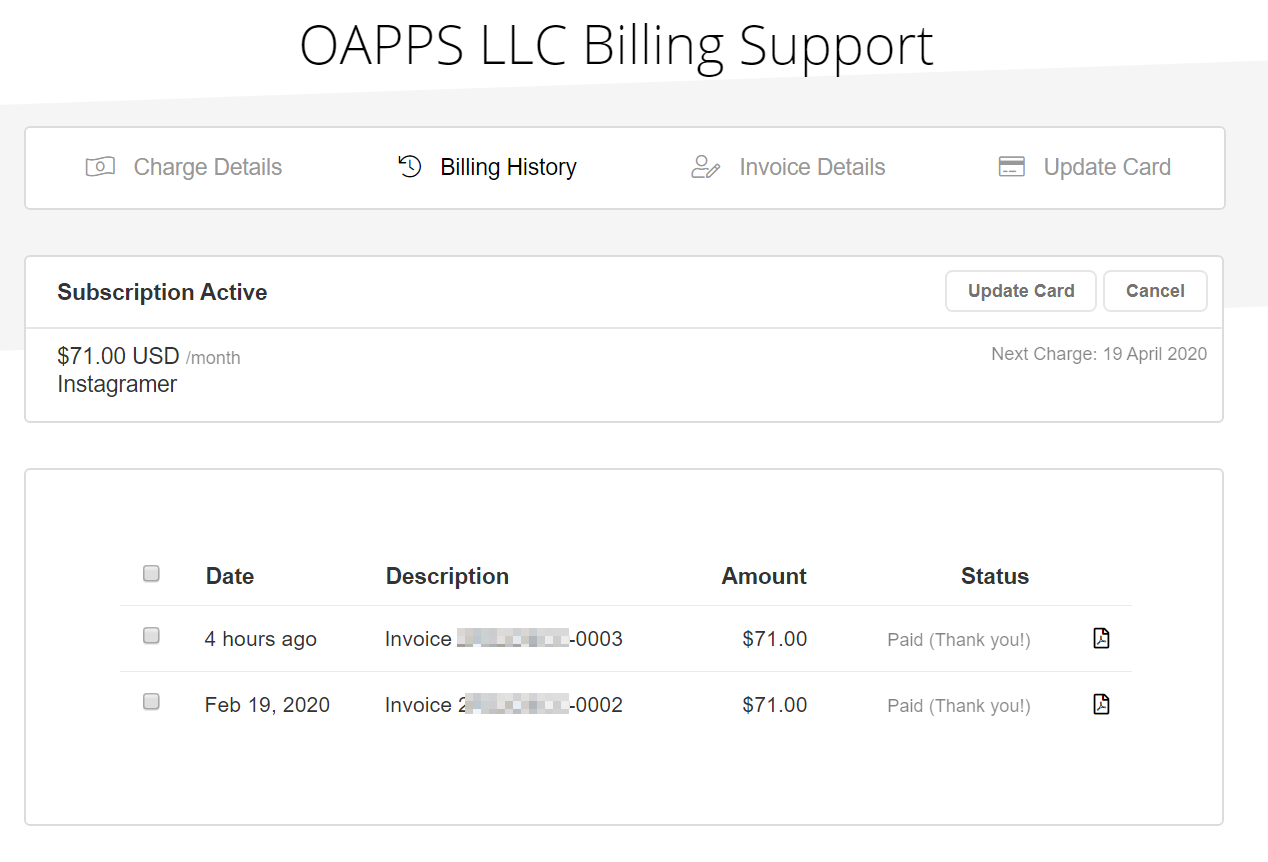 Invoice details
You can change your billing data using this page: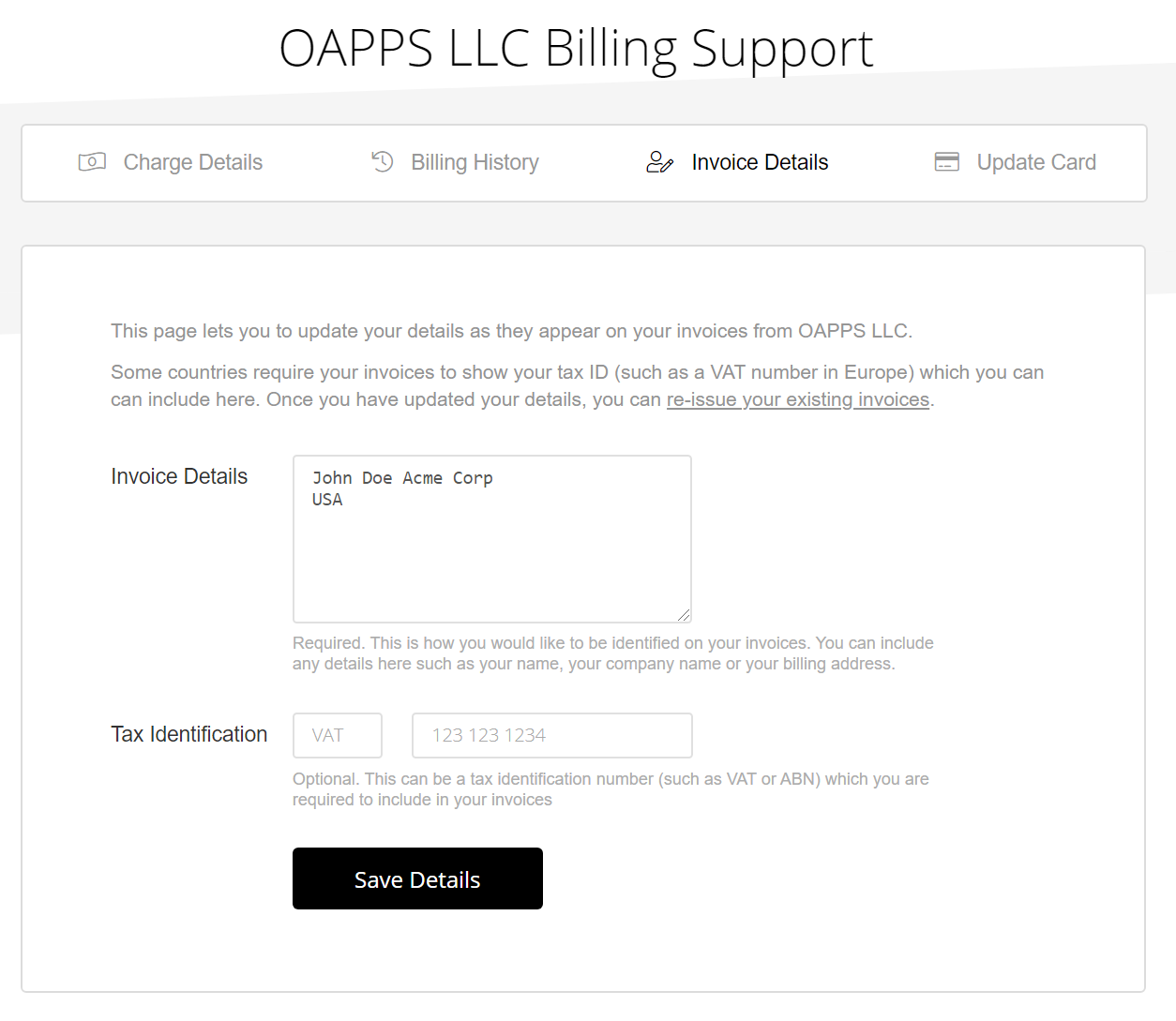 Just enter new details and click "Save Details". Then you can download old invoices again with the new data entered.
Update Card
To update your card details you can click on a menu item or a button near the list of subscriptions:

Then enter your new card details and click "Save":