With Advanced Export one can export:
Installation
1. Install Advanced Export via Zendesk Marketplace
2. Click the left pane navigation button

3. Press Authorise Application and grant the app access to your Zendesk
Exporting
1. Press the "New export" button

2. Select what you want to export: tickets, users or organizations.
3. The Export options will open. Select a dates range (mandatory) and other fields (if needed) to filter tickets, e.g.: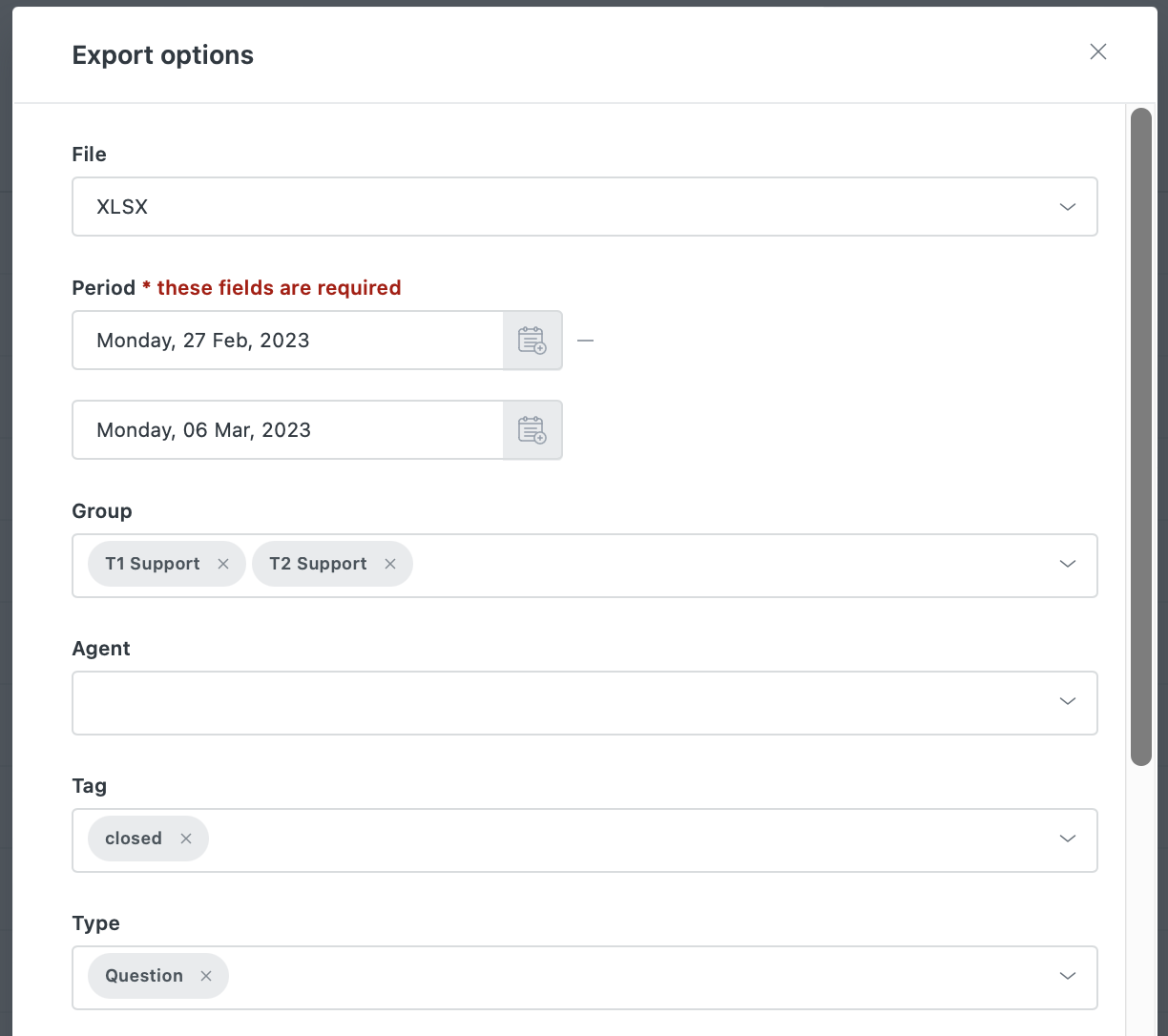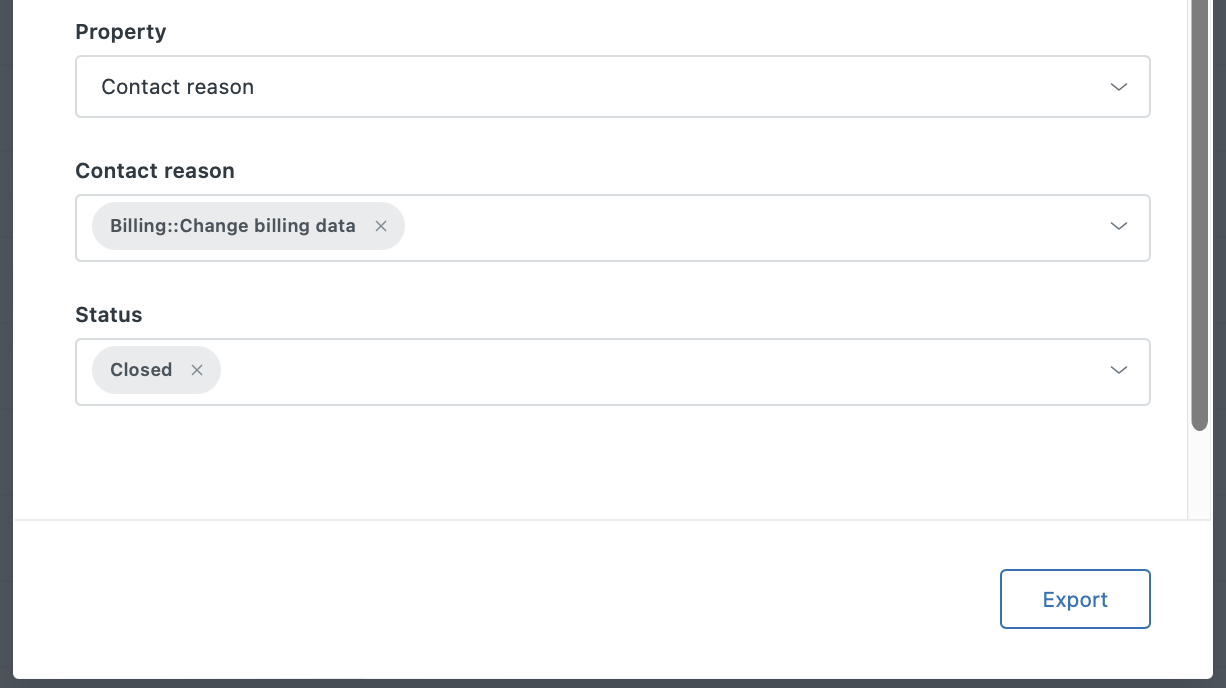 4. Press the "Export" button.
5. Wait for the system to complete the export. It may take a while depending on our servers load and your Zendesk plan. You will be able to download the file as soon as the export process is finished: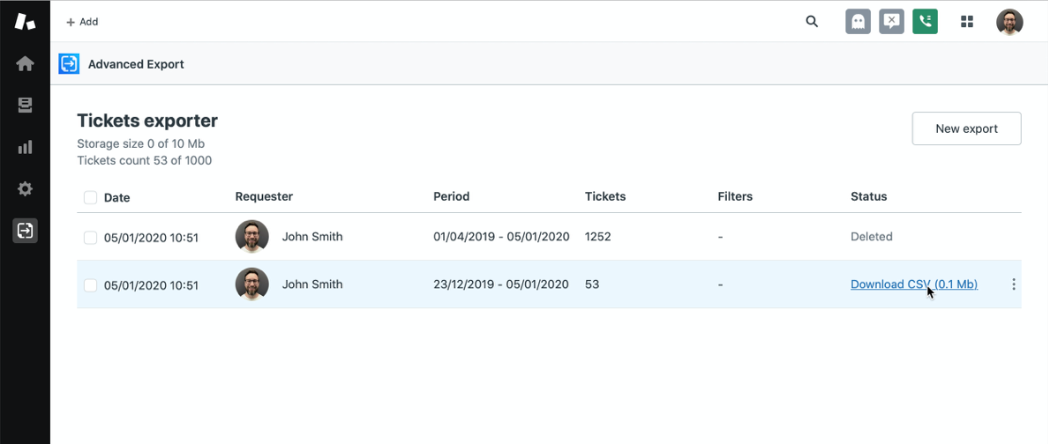 To delete files from our server choose the "Delete" option. We keep files for 30 days maximum for your convenience.
If you face any issues, please let us know.