Some post comments are not supported
Facebook does not support sending Ad post comments (Dark posts) to external integrations. Follow this link for more information.
Re-authenticate your Facebook page
Most likely our app is no longer authenticated to receive Instagram updates from Facebook. This can happen for various reasons. It's easy to fix:
Visit your Facebook Business Integrations settings: https://www.facebook.com/settings?tab=business_tools

Next to OAPPS Suite for Zendesk put a tick and click on "Remove":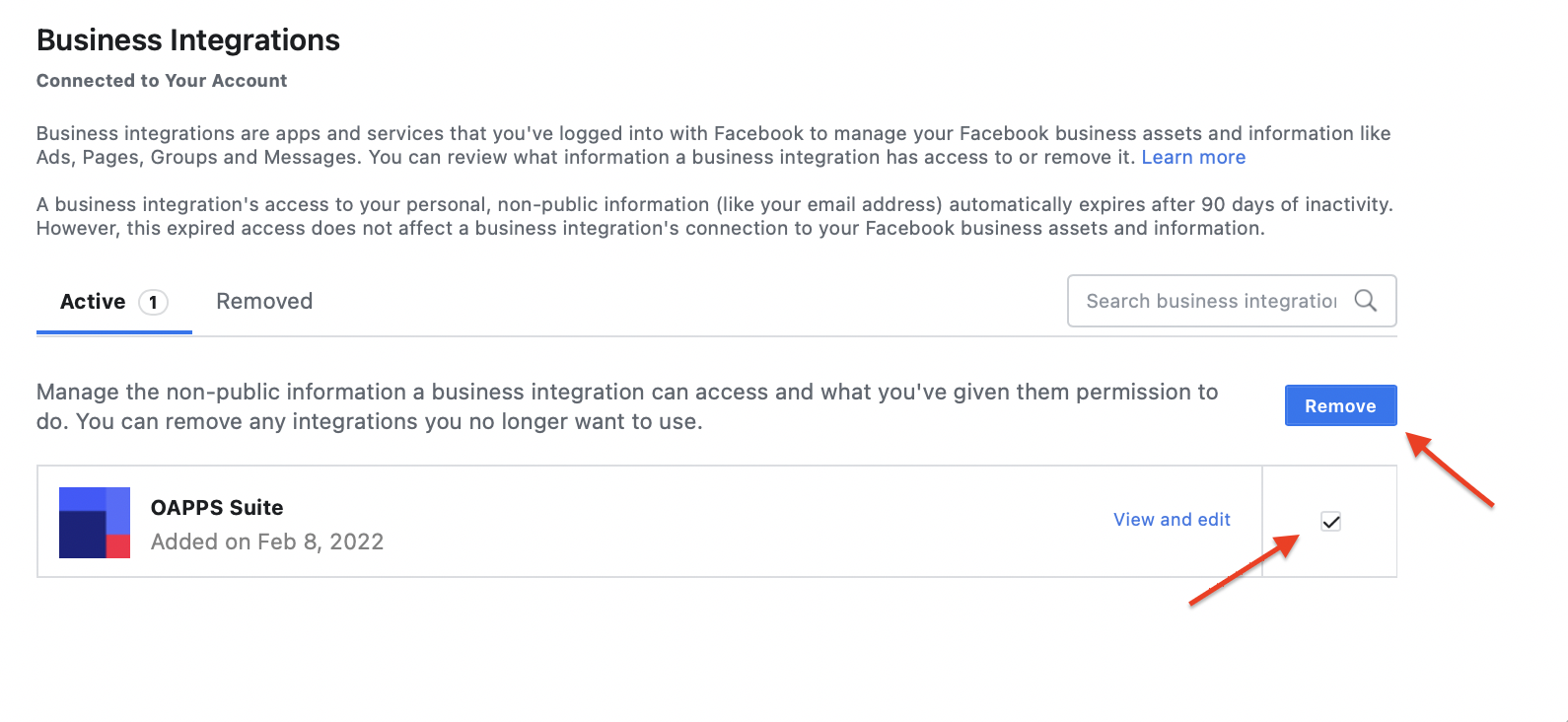 3. Make sure that 2FA is enabled for the user who connects the pages. It is necessary only if 2FA is also enabled on the business account.
4. Go to Zendesk Admin Center -> Apps and Integrations -> Channel apps -> Instagramer Suite -> Open your current account -> click "Continue with Facebook"
5. The Facebook page will open. Press Edit Settings.

6. Grant all permissions and give full access!
Select all connecting pages (NOT just one currently connecting)

7. Grant all permissions on the next step

8. Press Done
9. You'll be redirected to Instagramer Suite General settings. Select the FB page you are connecting

10. Don't forget to Save the changes.
If the issue persists after these steps, please reach our support and share the steps managed. Any screenshots are highly appreciated!