If you no longer want to receive pop-up notifications or you wouldn't like to receive those on holidays and weekends, then you can disable notifications in the following way:
1. Open the Notifier app by clicking on it and press "Settings"

2. Toggle the switch "Pop-up notifications"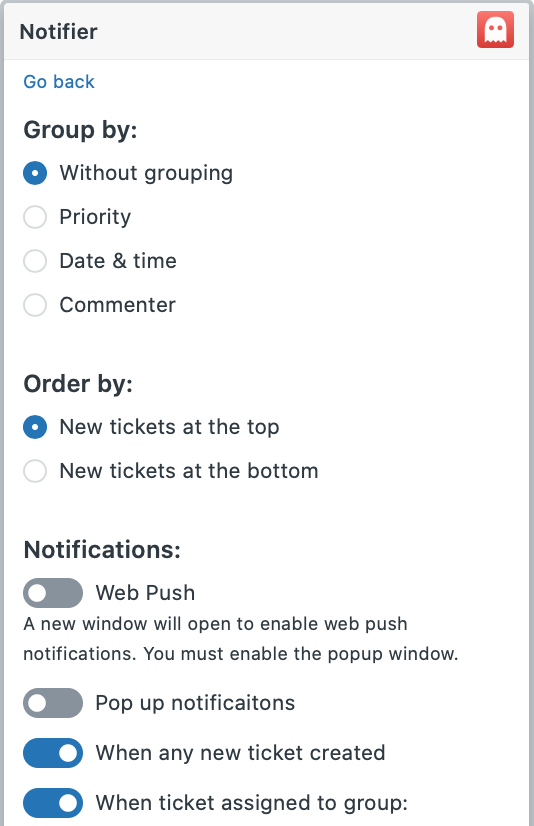 That's it! You won't receive any pop-up notifications.