When making a reset of your Instagramer Comments account in advanced settings, you may face the error saying: "Unfortunately, your token was expired. Please get a new one":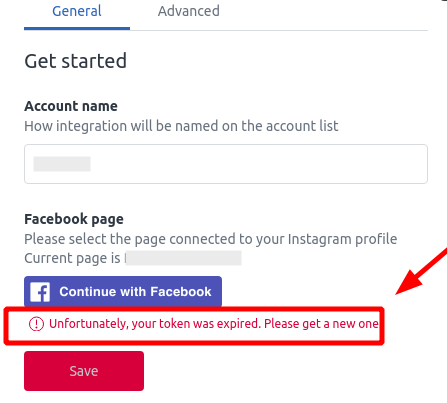 You should take a few steps to resolve such kind of an issue:
1. Go to your Facebook Business Integrations settings: https://www.facebook.com/settings?tab=business_tools
2. Remove "OAPPS Comments for Zendesk" from the list.
3. Go to Zendesk Channel Integrations -> Instagramer Comments -> Open your current account -> Continue with Facebook -> Provide all permissions and save the account settings form.