Introduction
In Zendesk you may configure multiple support e-mail addresses - there can be hundreds of emails for different brands and business functions. If a customer sends an e-mail to support@yourbrand the reply will come from the same e-mail address. If an agent creates a new ticket a default email address is used.
It's not always a desirable behavior. E.g you may want to send email comments not via default info@yourbrand but via finance@yourbrand or security@yourbrand

With the Reply-to Email Selector app, your agents are able to control what email to use in every situation.
How it works
Install Reply-to Email Selector app from Zendesk Marketplace. No configuration is required.
Open any ticket or create a new one, and on the right side, the app will allow you to choose from the dropdown list any of your support addresses.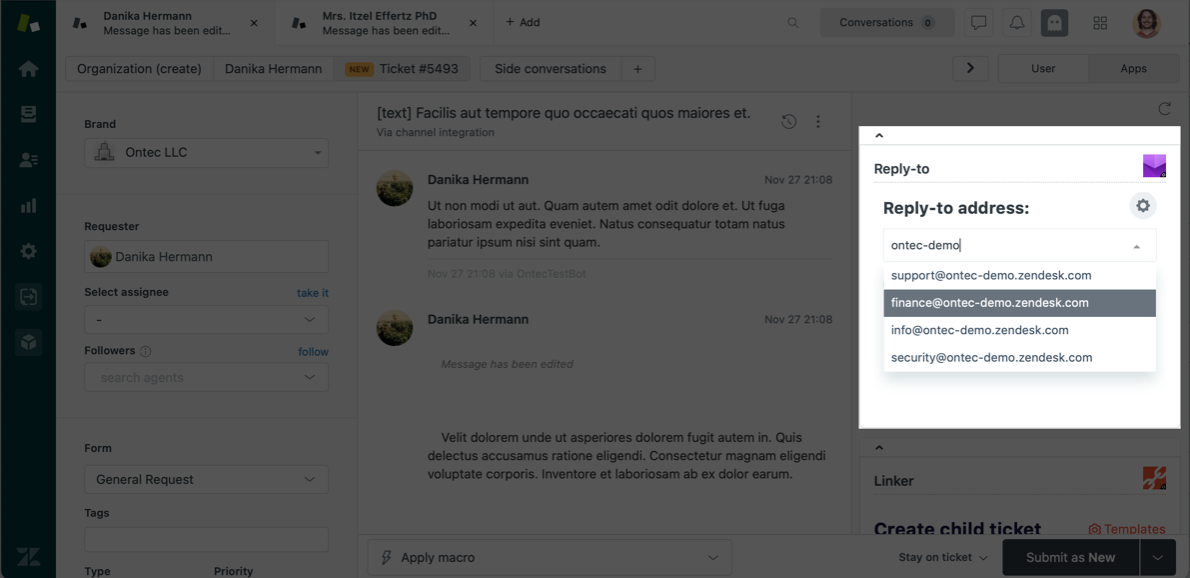 3. After you press update Zendesk will use a selected e-mail instead of the default address.
Setting up Group Mapping
If you click the Gear icon, you may set up automated mapping, so different agent groups will have assigned e-mails. E.g. you may set up that if a ticket is assigned to the finance group, replies will be sent from finance@youbrand. If you create a new ticket, you may configure, that the finance team will always send messages via finance@your brand instead of default e-mail.
1) Press the Gear
icon and choose the group you want to map to the e-mail address: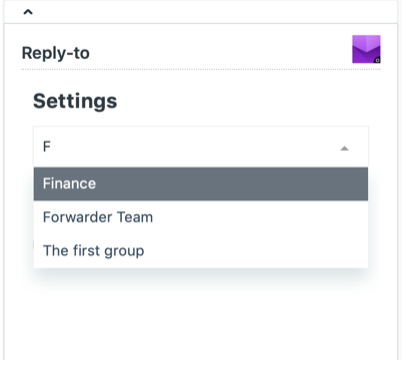 2) Select email :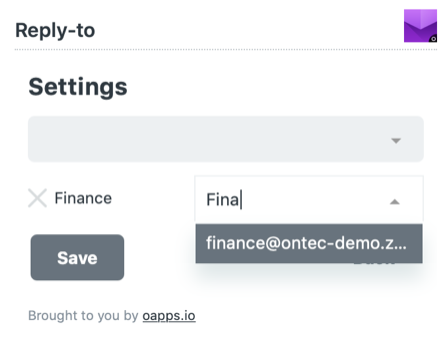 3) Press Save