To reply to a particular comment in Telegram via Zendesk instance, please follow the steps below:
1. Visit Admin Center >> Apps and Integrations >> Channel app >> Telegramer >> Accounts >> Click on your Account and switch to "Advanced" tab
2. Enable this feature in the Telegramer Advanced settings:

3. Make sure your bot is added to the channel.
Note: We're able to receive messages only via the bot. So the bot should be added to your channels, groups and private conversations if you'd like to receive ticketsin Zendesk.
4. Now you'll receive tickets with IDs in them. To reply to a particular message, type id: and press enter, then type your response: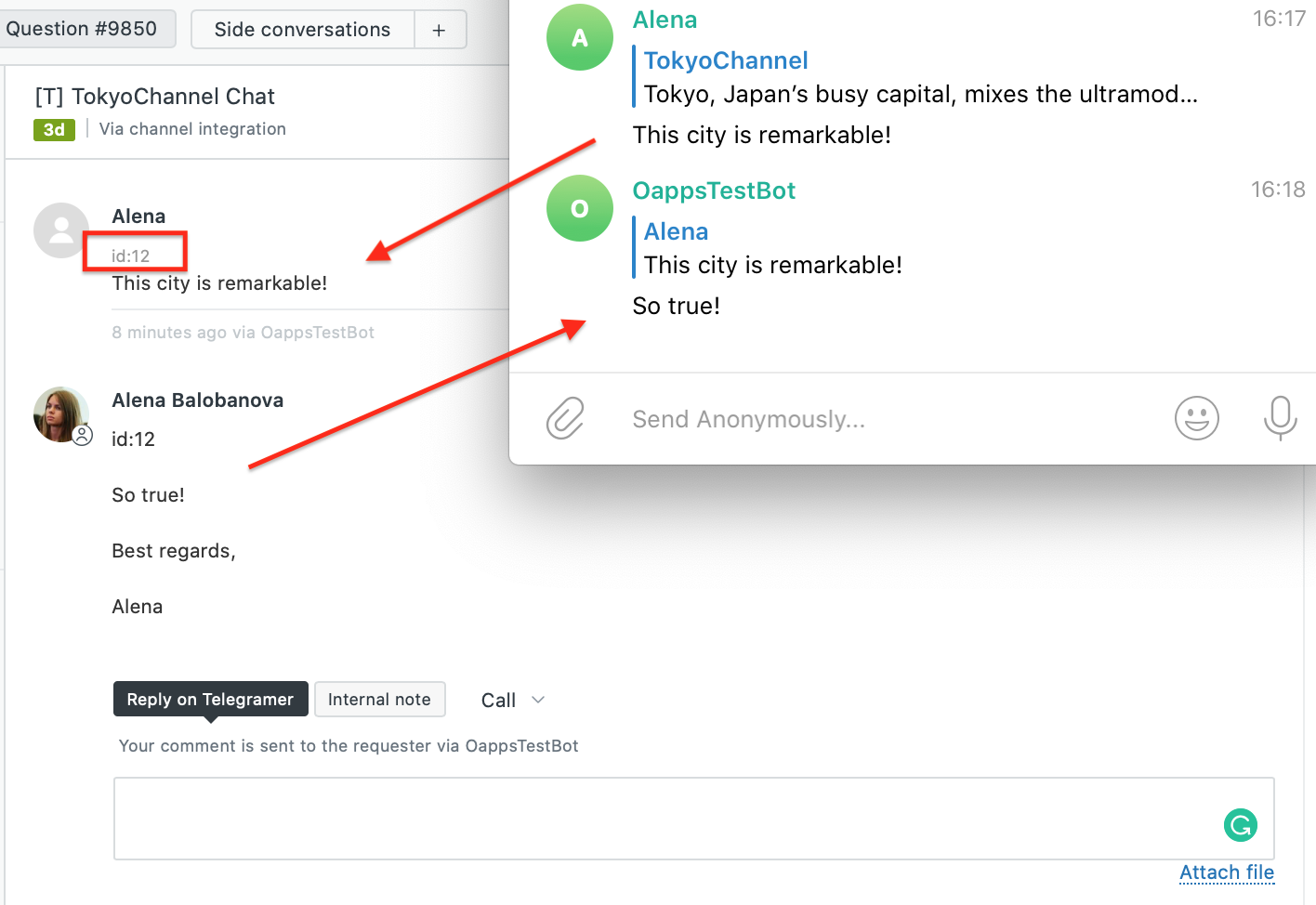 If you experience any difficulty receiving messages as tickets in your Zendesk, please reach our support.