We've tried to make Resurrect easy to use app. Spend several seconds to schedule your tickets!
1. Open the ticket you'd like to schedule and click on the empty field to choose the date:

2. The calendar will open: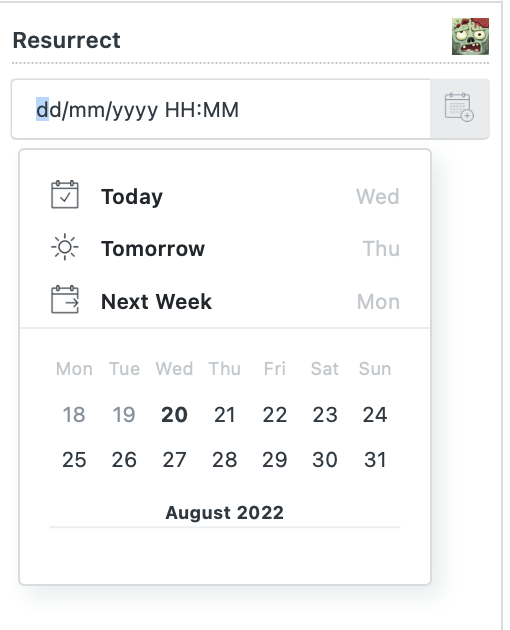 3. Select day and time and click on blue calendar to schedule the date:

That's it! The ticket will change the status to "On-Hold", in the upper right conner you'll see a notification that the ticket is scheduled and there will be a light gray date record in the app itself: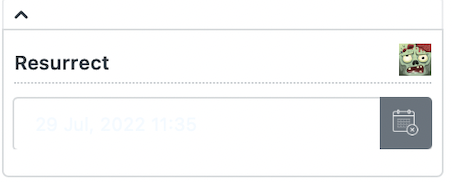 P.S. You can also create custom text Ticket Field to see the scheduled date in a ticket. To find out more, follow How to configure Resurrect?:

If there're any questions left, reach our support.