For 5 years Instagramer helped our customers to transfer Instagram direct messages to Zendesk. Instagram is changing, and so are we! As official partners of Instagram, we are pleased to present you with an upgraded application - Instagram Suite, which now includes the ability to work with both direct messages and comments!
Why should you move to Instagramer Suite:
1. Instagramer Suite is based on an official Instagram API and, therefore, the integration is more stable and reliable.
While Instagramer just emulates Instagram android app behavior via private API.
2. Instagramer Suite doesn't request your Instagram account password, which is safer.
While Instagramer asks to enter your IG account credentials in the settings.
3. Instagramer Suite supports both DMs and comments, Reels and IGTVs, and even more.
While Instagramer supports just direct messages and stories replies.
4. Instagramer Suite has a more flexible pricing policy: How much is Instagramer Suite?
Let's say you have 1 connected account to Instagramer now and pay $71 monthly. In Instagramer Suite you'll pay $49/month and will receive not only DMs but comments as well!
5. There's no need for two separate apps as Instagramer Suite includes both DMs+comments, so you can hold all your requests from one place.
Beforehand:
It is crucial for you to note that all of the tickets received through Instagramer before upgrading to Suite will become read-only, so you'll need to process them first and plan your migration date accordingly.


How to move?
1. Install Instagramer Suite from the Zendesk Marketplace. Here's a guide that might be helpful: How to integrate Instagramer Suite with your Zednesk?
‼️ [Update] If you get a "Failed to install Requirements" Error, you may need to uninstall Instagramer first
2. [If Instagramer is still installed] Deactivate connected Instagram accounts. Admin center-> Channel apps -> Instagramer -> Accounts tab. You will be able to activate it later. Another option is to delete accounts.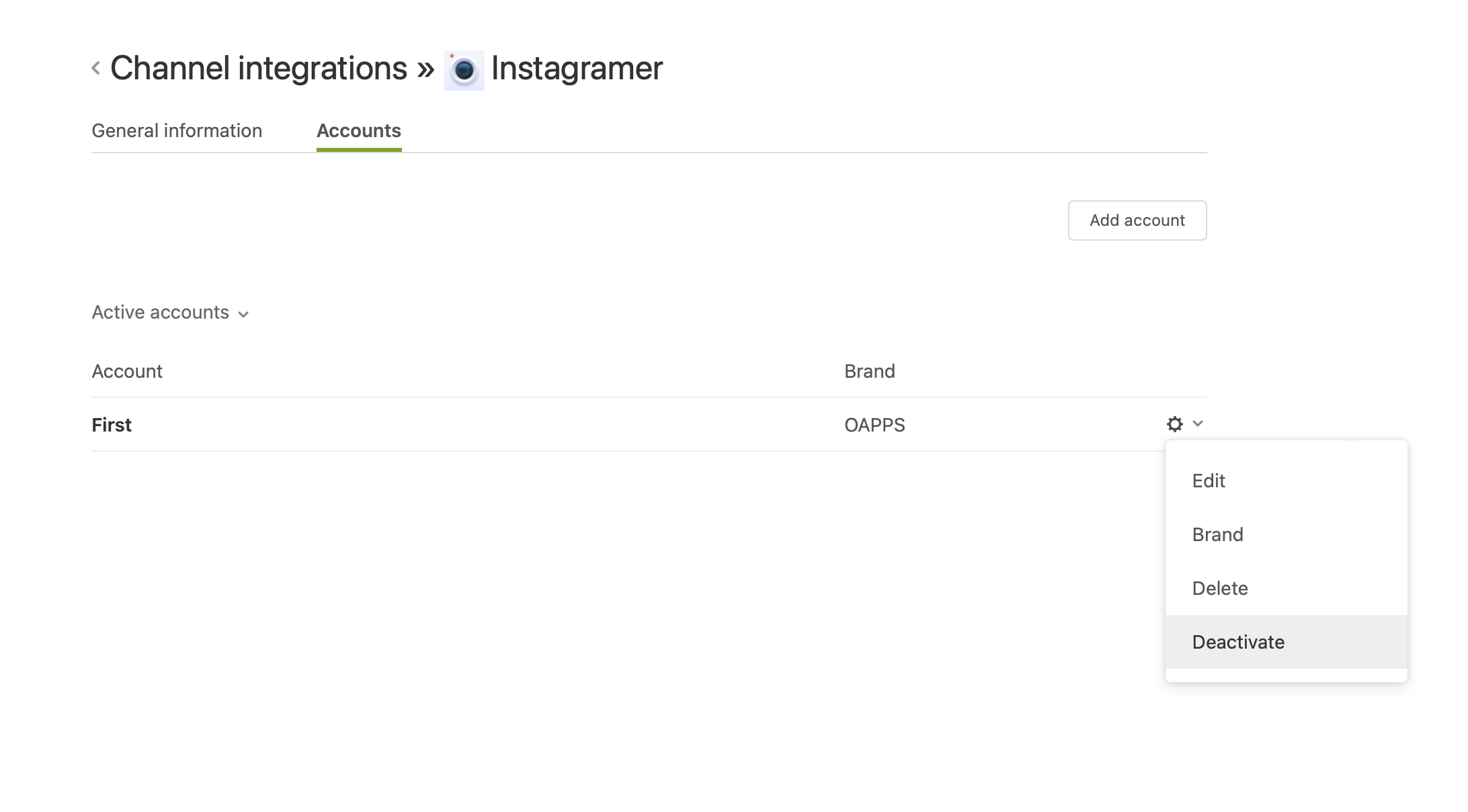 3. Uninstall or Disable the currently installed Instagramer app to avoid double charges.
Admin center-> Support Apps -> Toggle enabled switch.


You'll be able to enable it back at any moment if needed. Alternatively, you can delete Instagramer if Instagramer Suite works for you.
If you still have doubts, please reach our support and we'll be happy to cover all your questions.