There are two types of tariffs. Per account and per agent.
Cost per agent means that the charge is based on the number of agents using the app. For example, the app costs $5 per agent. If 5 agents have access to this app monthly price is $25.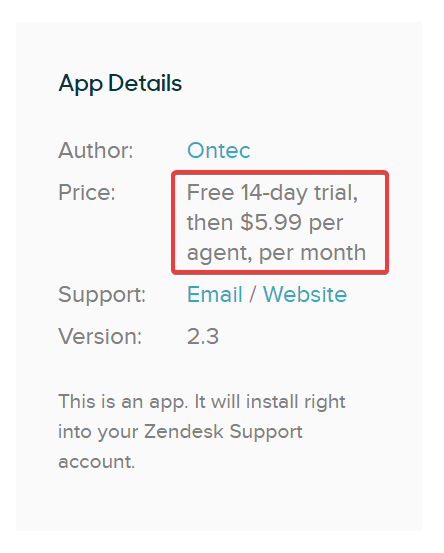 Cost per account means that a client pays for the app installation, the app will be available for all agents. For example, the app Instagramer costs $71 per Zendesk account. The monthly price is $71 and doesn't depend on agents count.