1. Install the Classifier app from Marketplace.
2. Enter the app's title and set access restrictions: How to restrict access to any application for certain users?
Click on "Install".
Note: it's recommended to enable access to the app only for admins.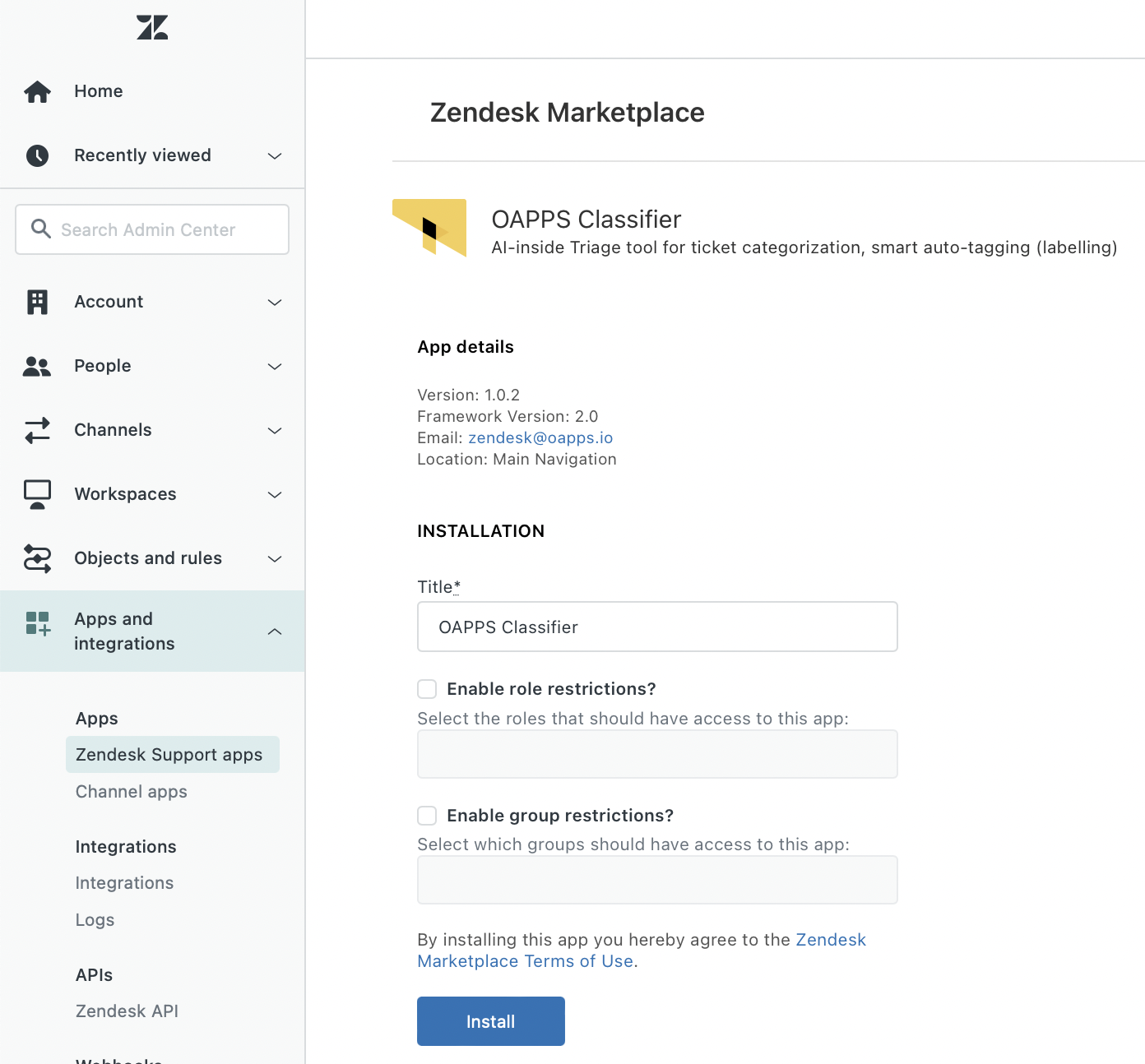 3. You'll see the app on the left sidebar. Open it.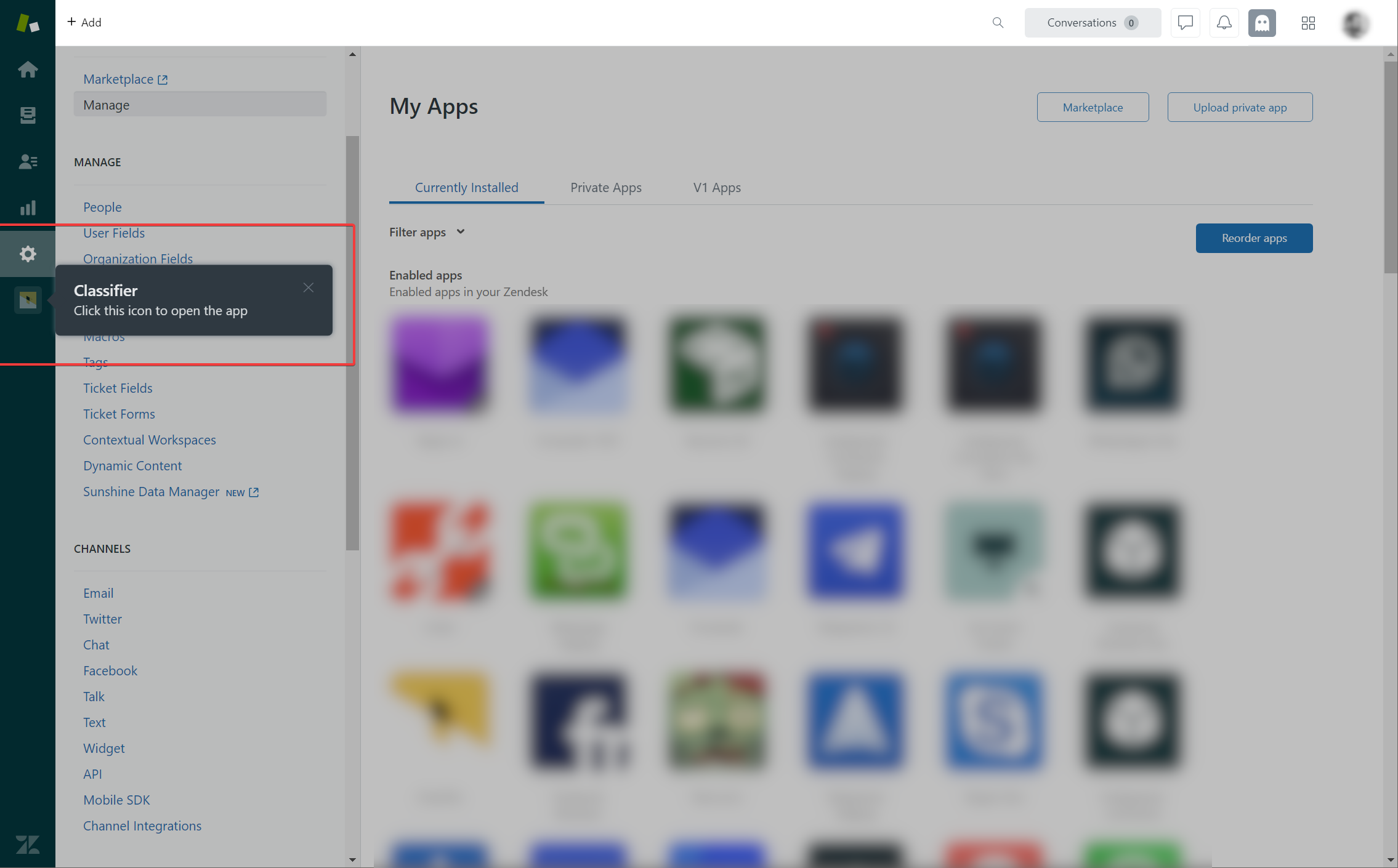 4. Click on "Grant permissions" and then "Allow" to give access.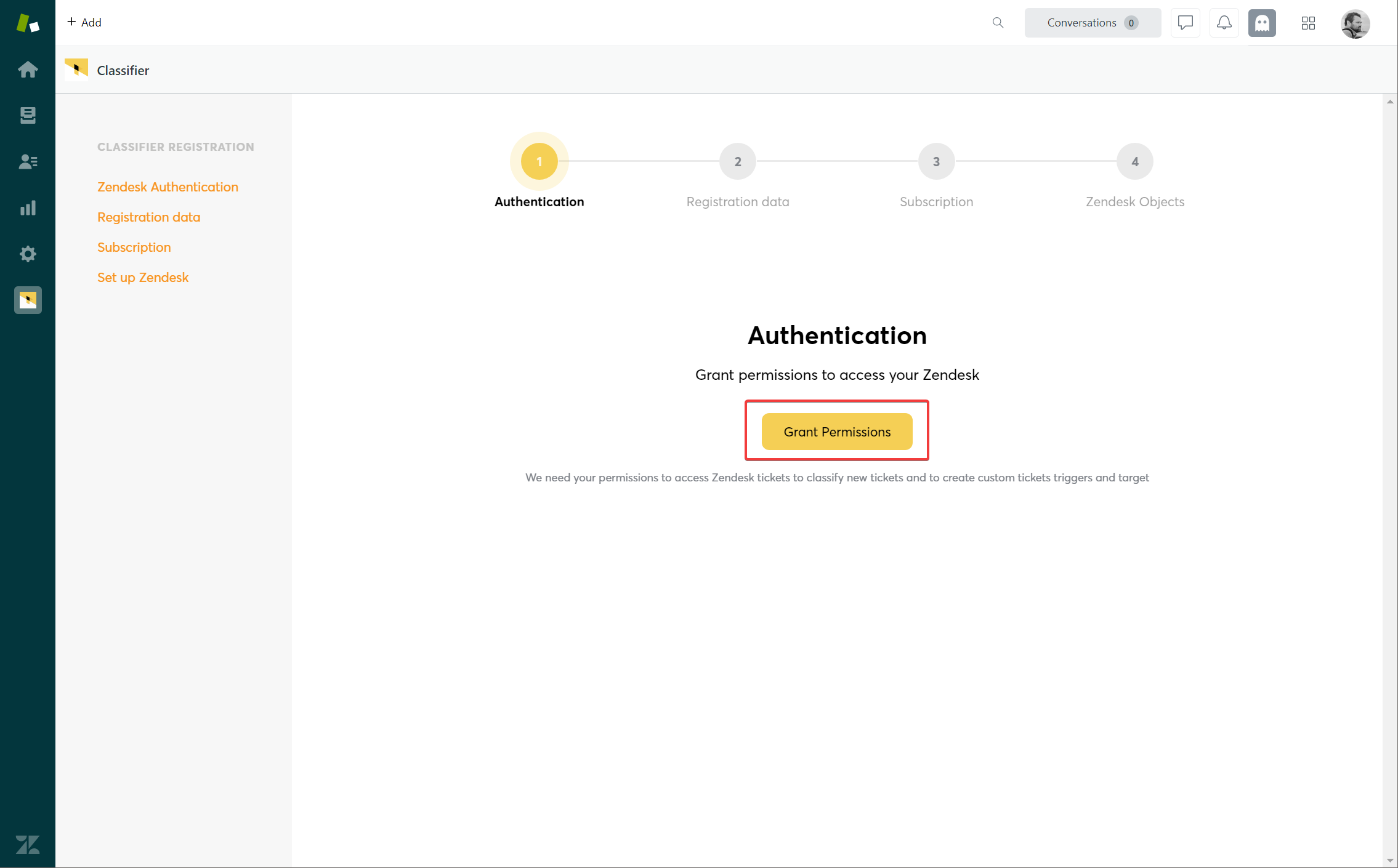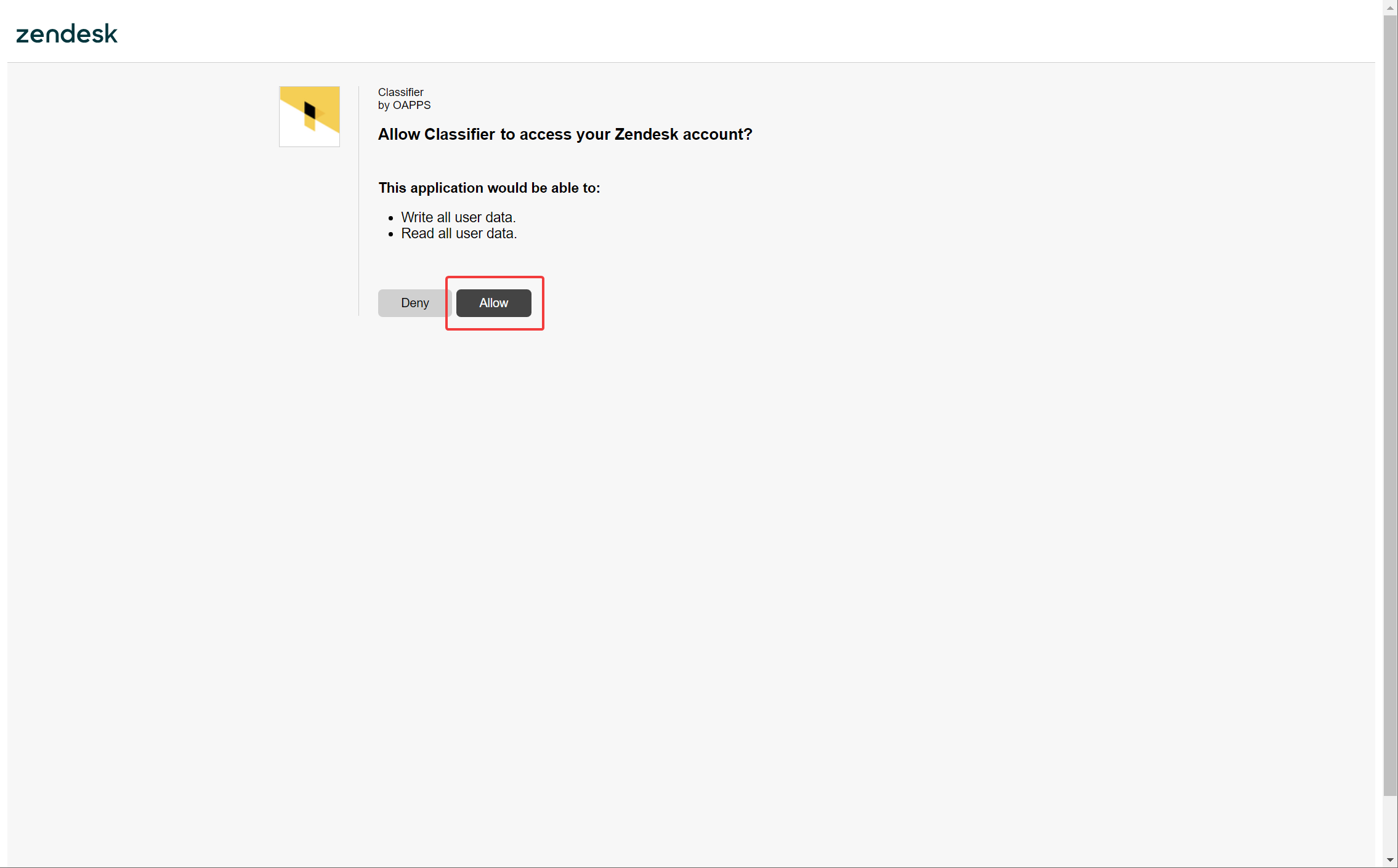 5. Then enter your registration details, your company details for invoices, and the card number.
No charge will be taken until the end of the free trial period.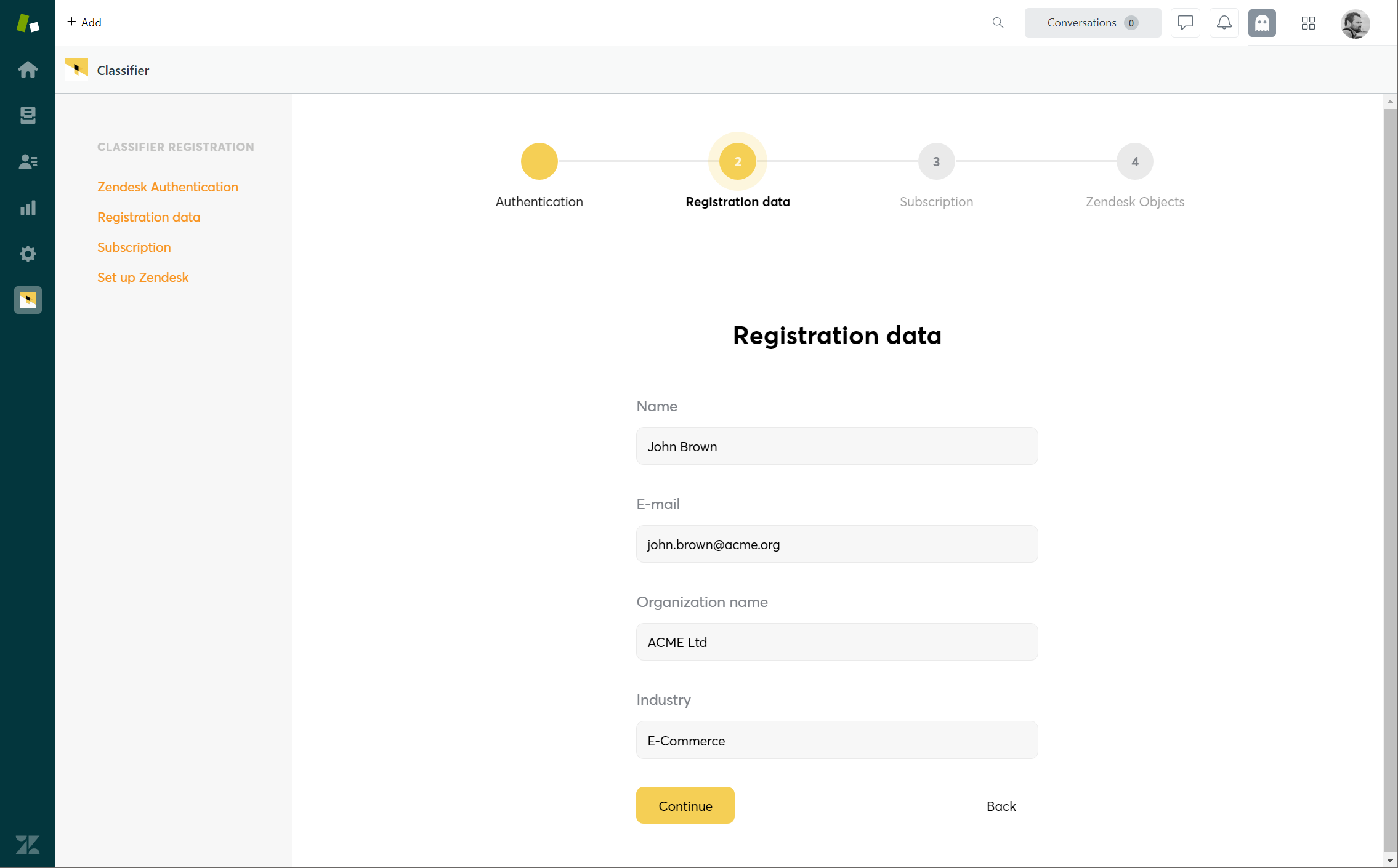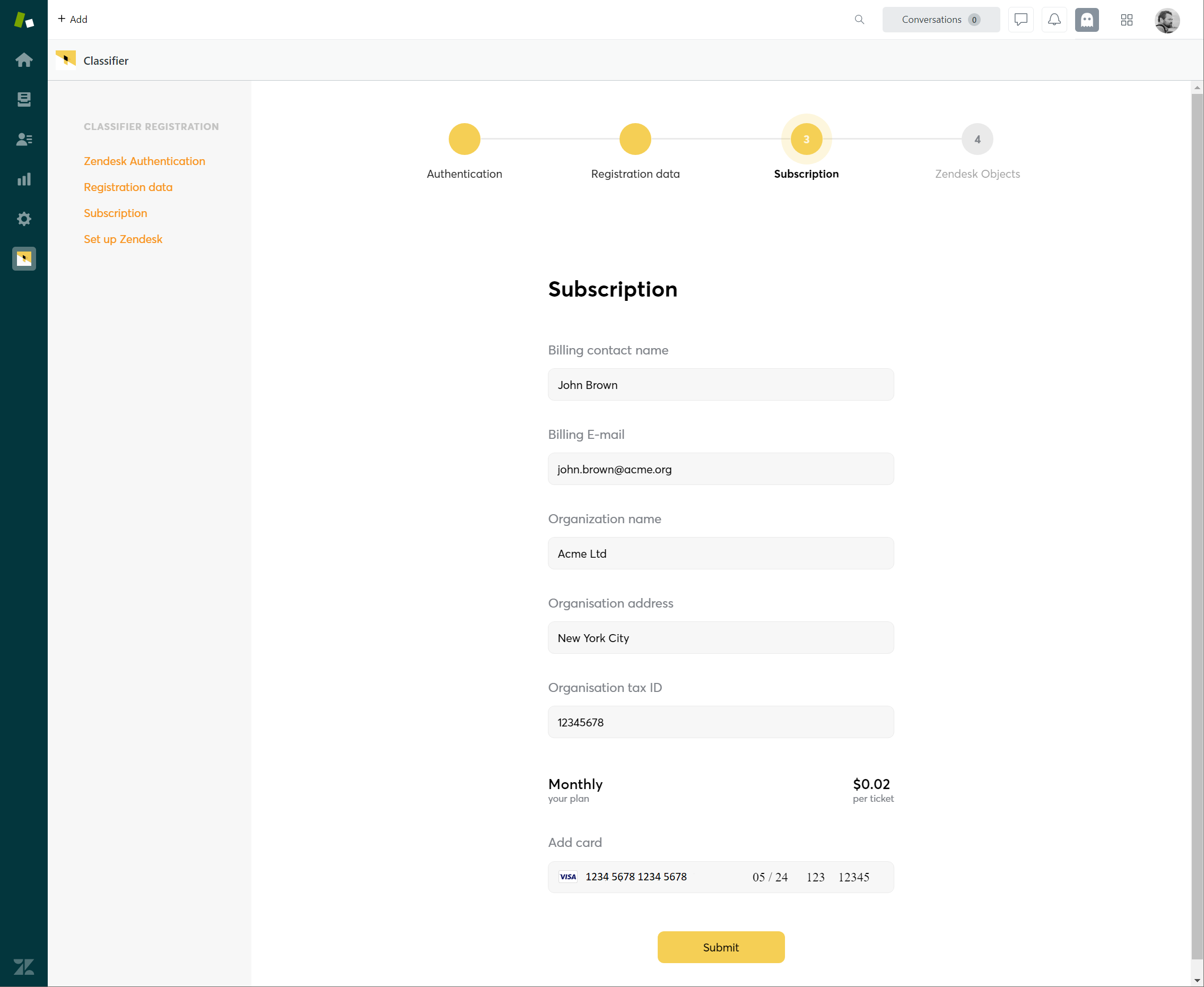 6. Press "Complete and start trial". After clicking this button, the corresponding Zendesk configuration elements will be created - the corresponding field will be added to a ticket, a trigger and a target will be generated.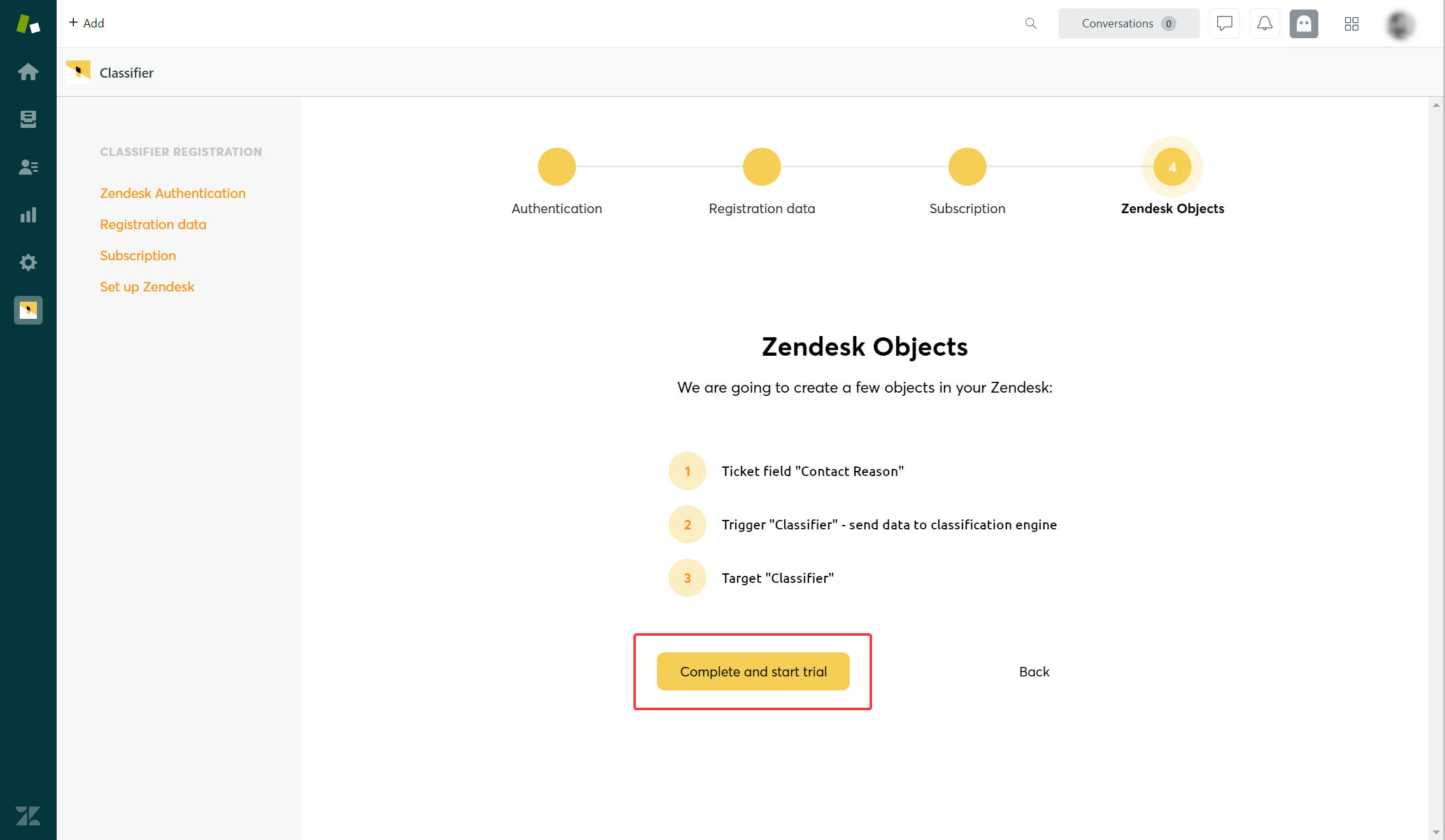 7. Now it's set up! Try to create a ticket and check everything works as it should - after a ticket creation, a trigger should be pulled and the field value should change to the predicted value.