1. Install OAPPS Comments for Youtube from Zendesk Marketplace.
2. Go to Admin Center -> Channel apps -> OAPPS Comments for YouTube: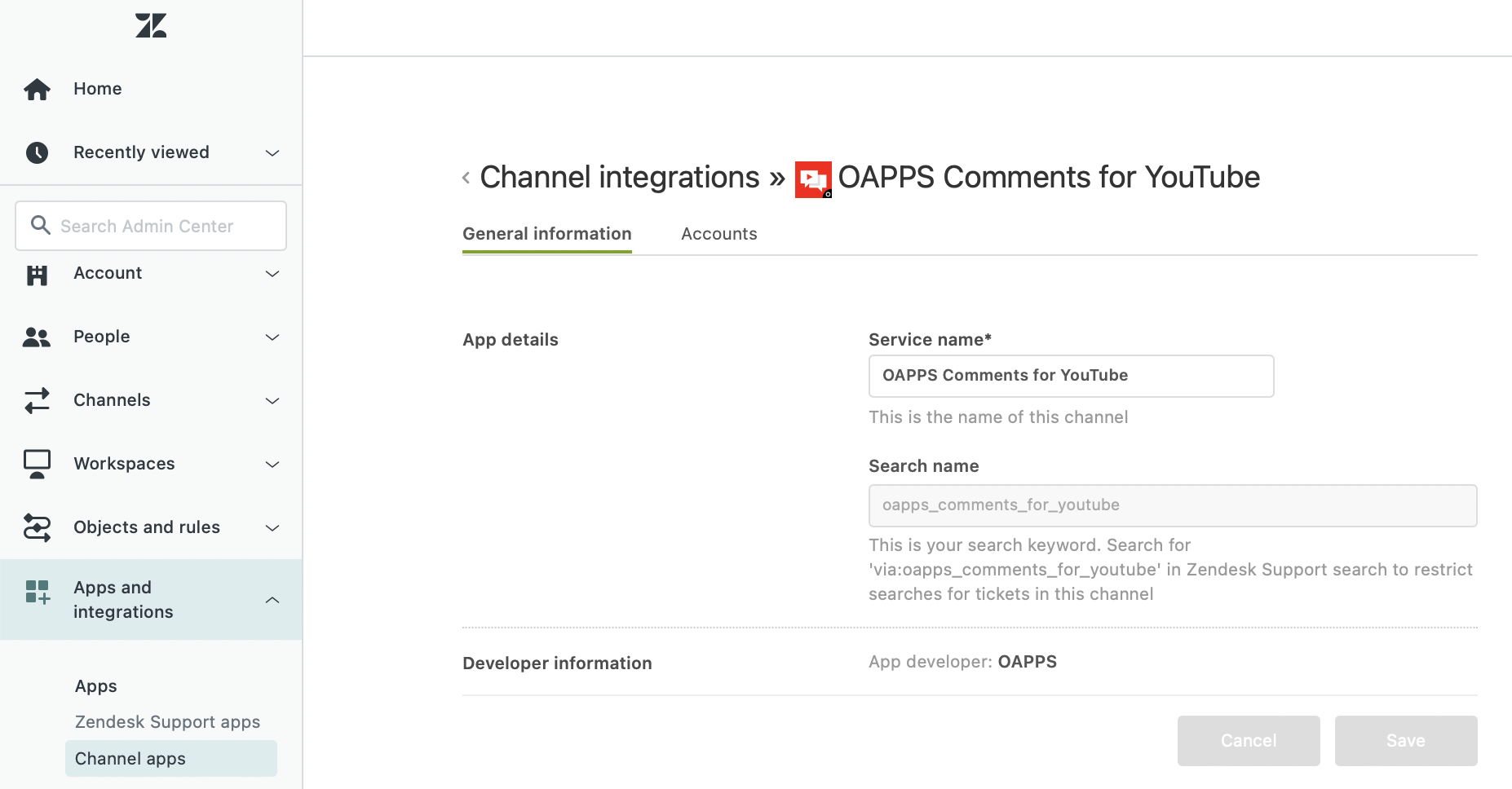 3. Click Add Account on the Accounts tab:


4. Press Continue With Google: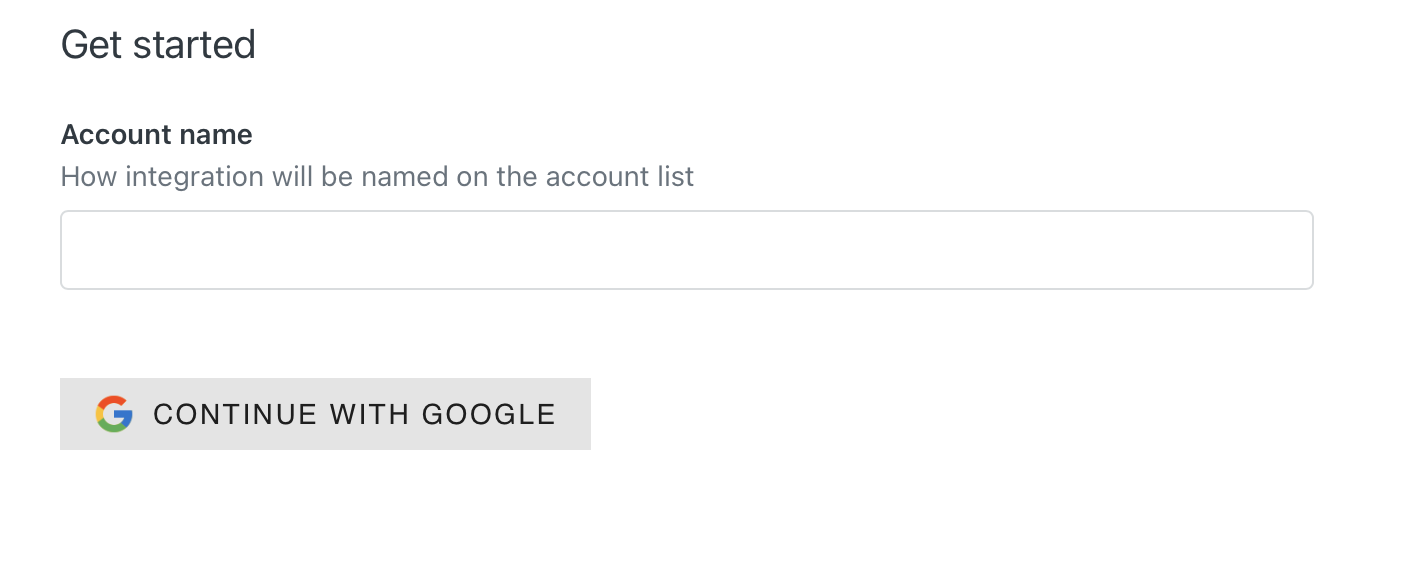 5. Select your Google account (if you have multiple):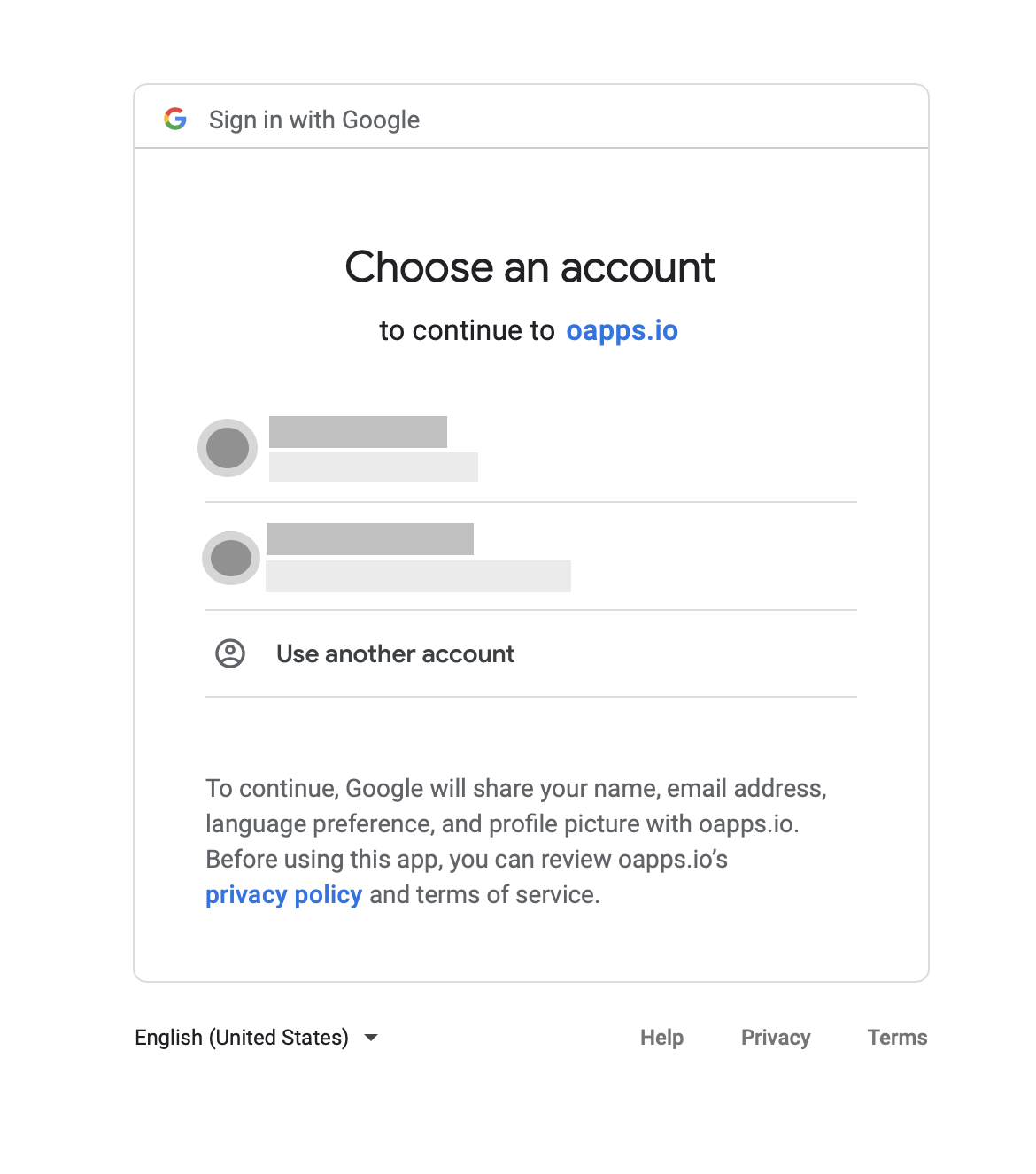 6. Grant permissions. All of the permissions are required to get access to read and post back Youtube comments: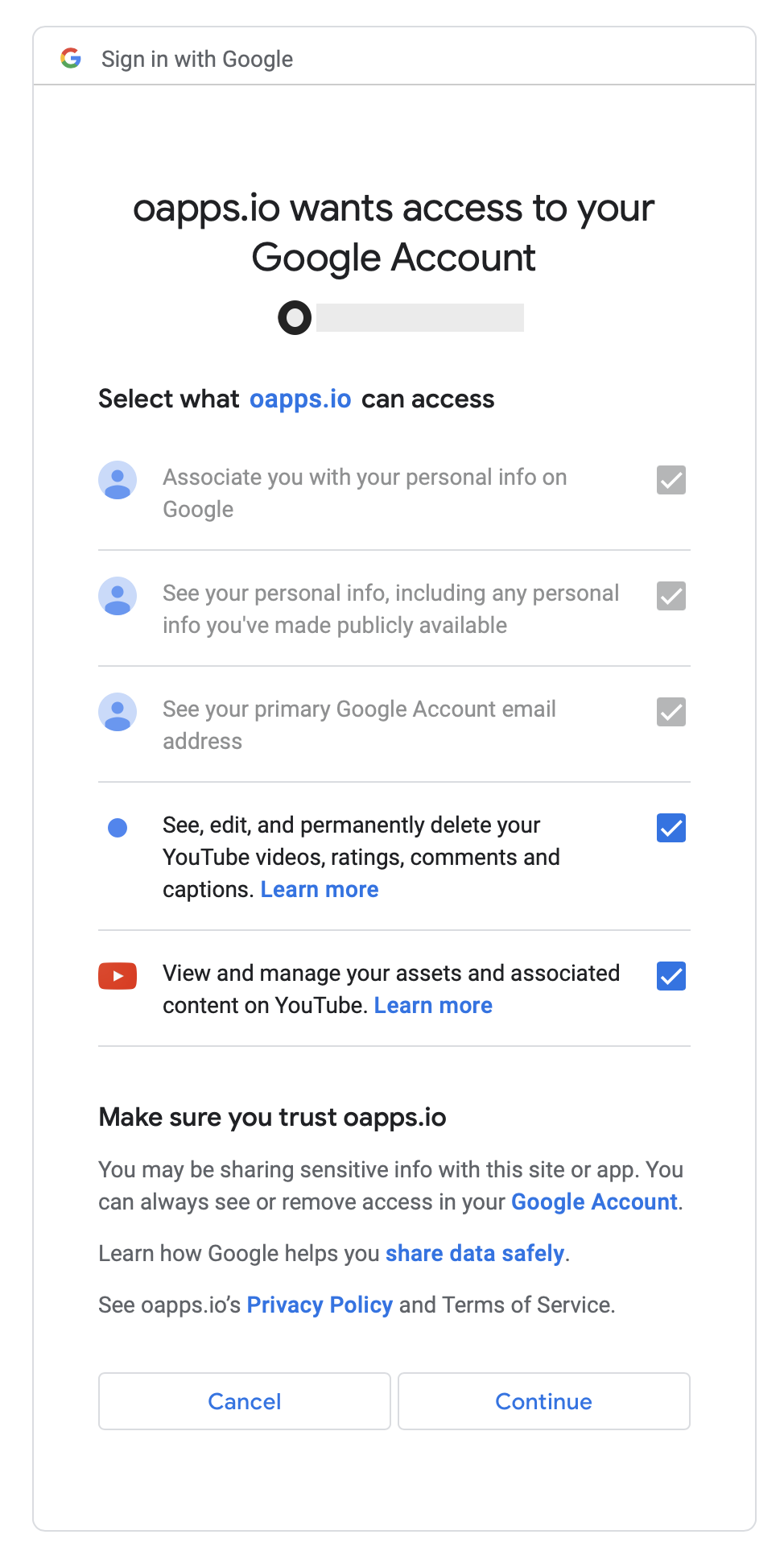 7. Select the YouTube channel: you own or enter your YouTube channel ID. The integration will scan for new comments in the selected channel:


Advanced Settings (optional):
Here you can:
Configure tags that will be added to tickets created from YouTube Comments;
Leave your e-mail that will be used to send you notification in case of downtimes;
Configure ticket subject prefix for YouTube tickets;
Select the calendar date if you need to pull comments that were posted some time ago.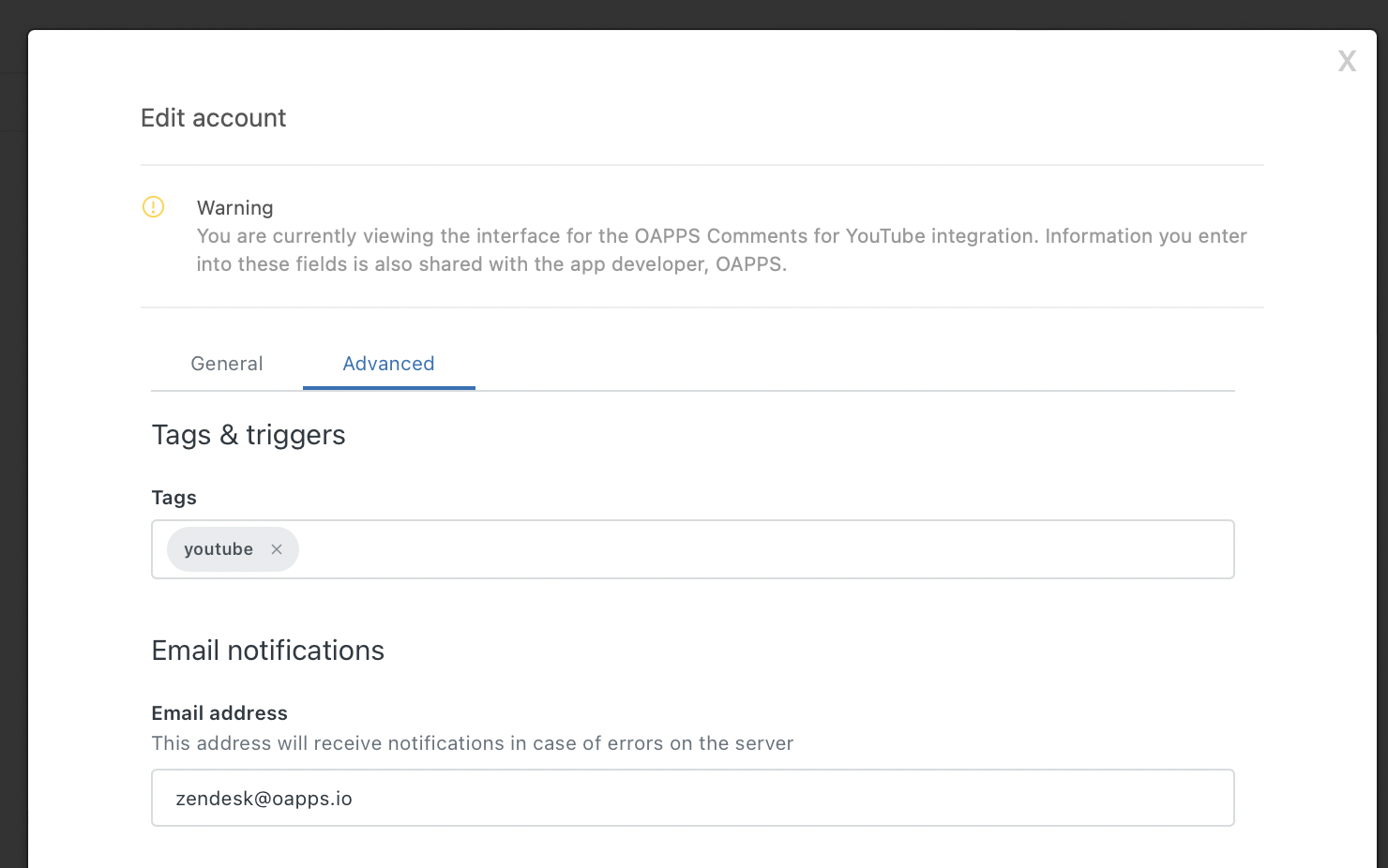 Don't forger to click on "Save" after the changes are made.