1. Install the Classifier Pro app from Marketplace (please see the article for details).
2. Enter the app's title and set access restrictions: How to restrict access to any application for certain users?
Click on "Install".
Note: it's recommended to enable access for the app only for admins.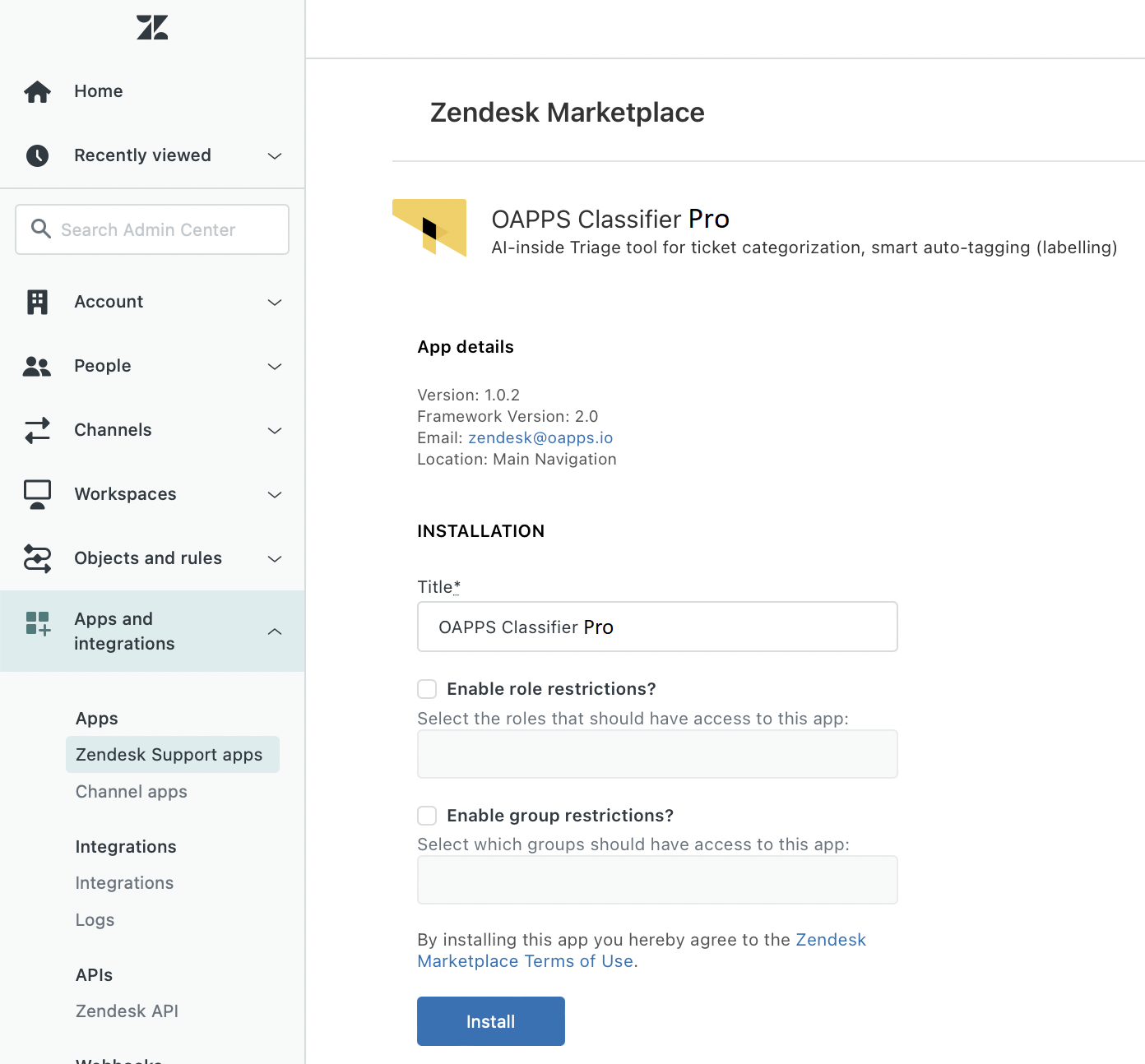 3. You'll see the app on the left sidebar. Open it.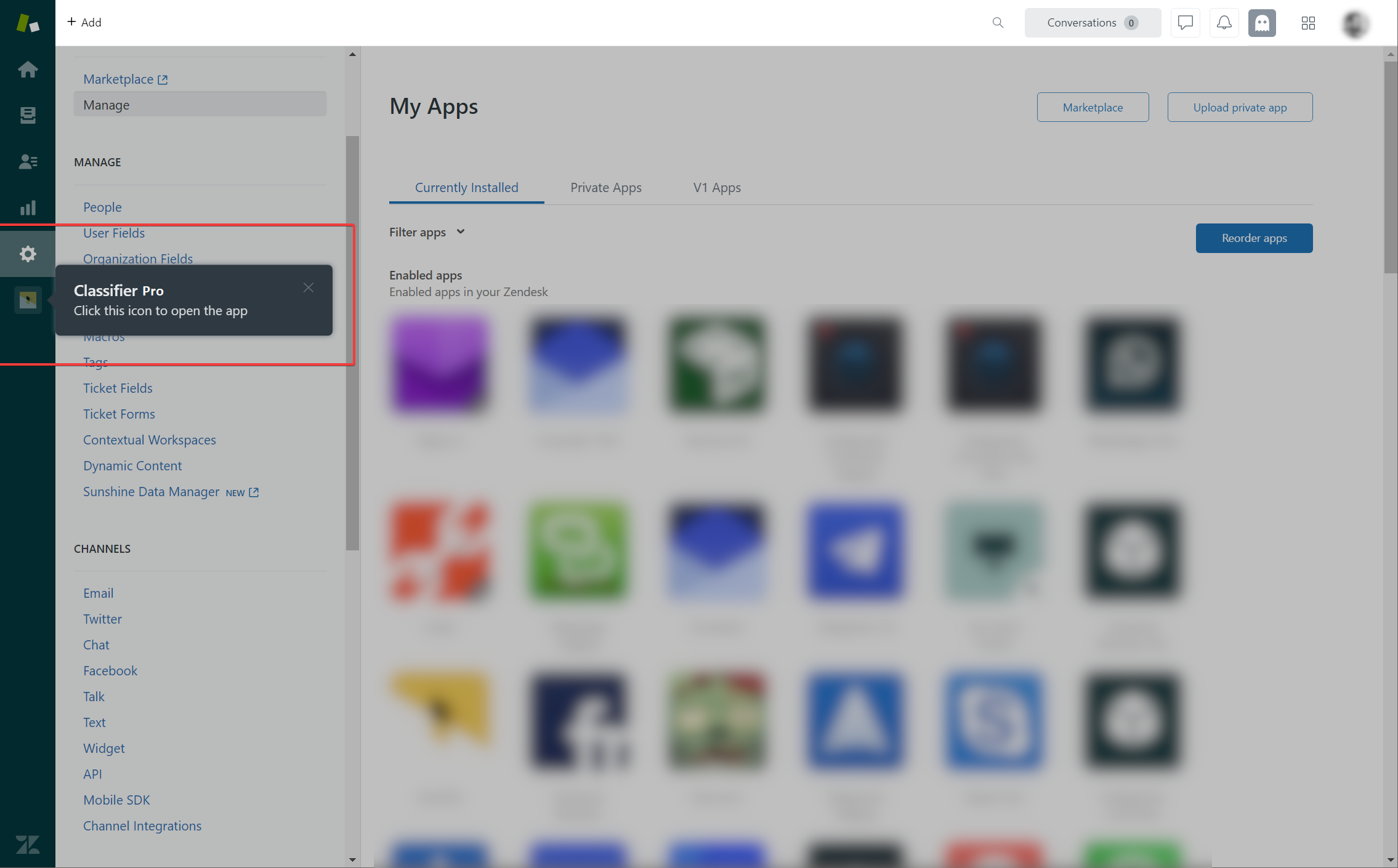 4. Click on "Grant permissions" and then "Allow" to give access.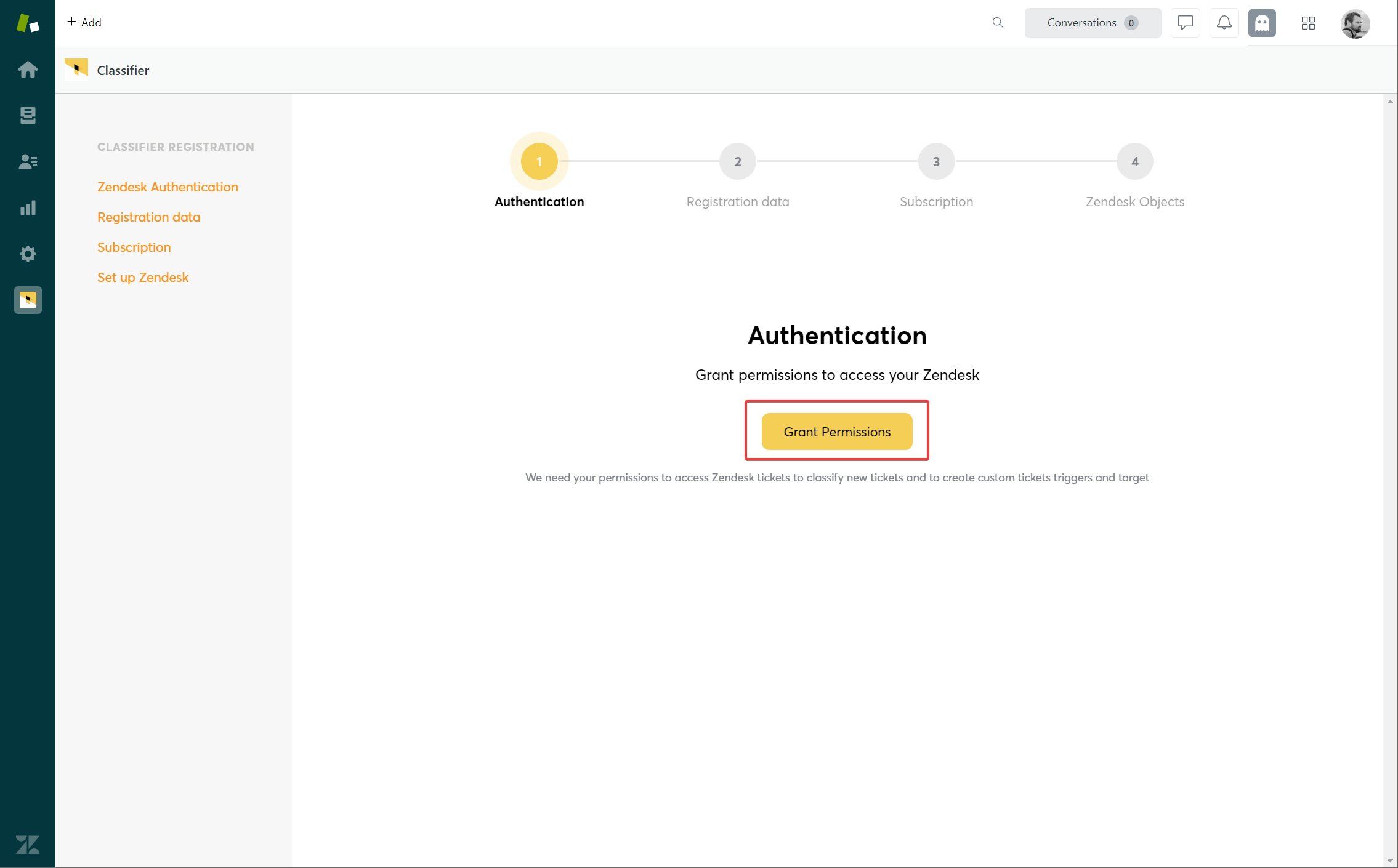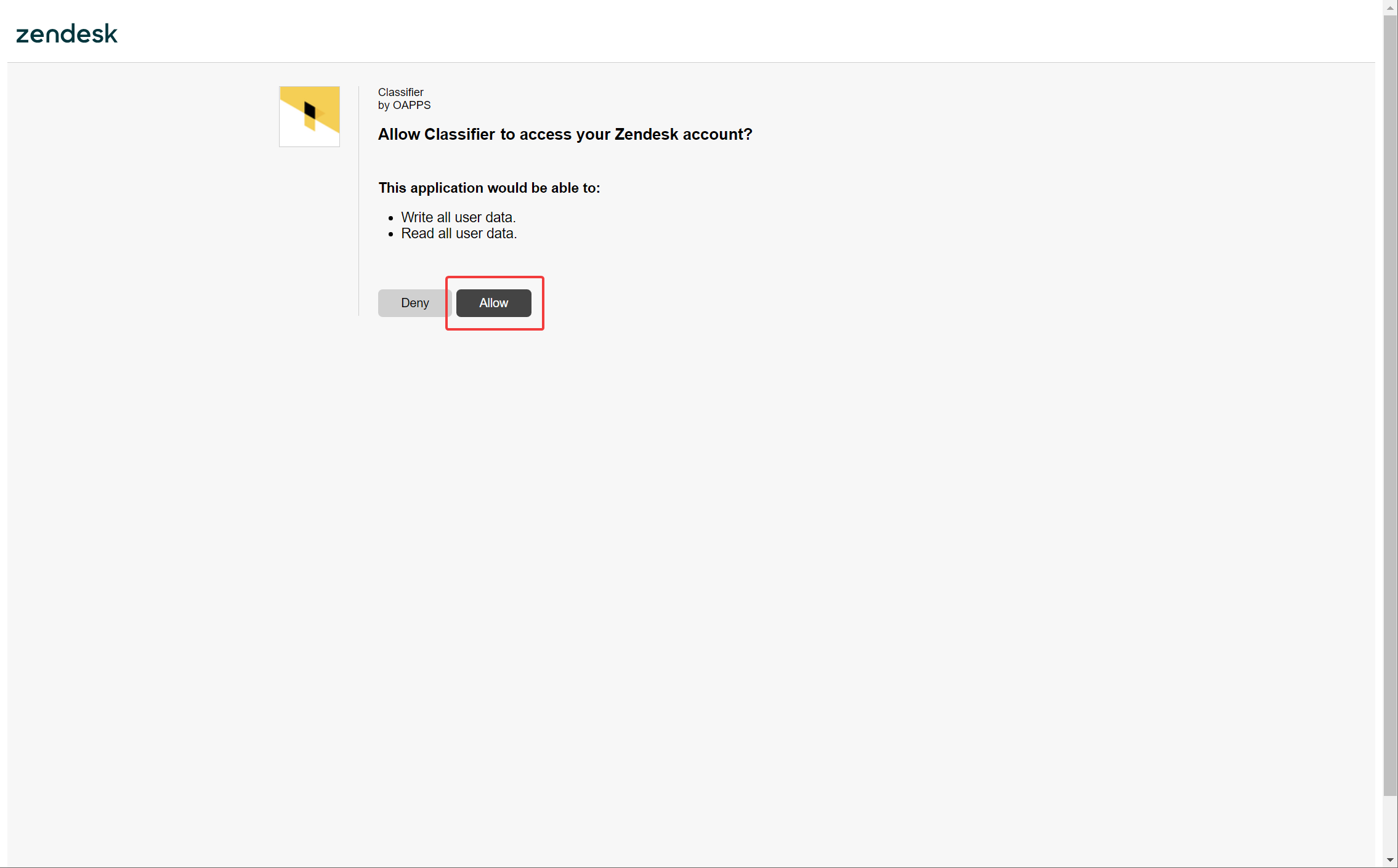 5. Now it's set up!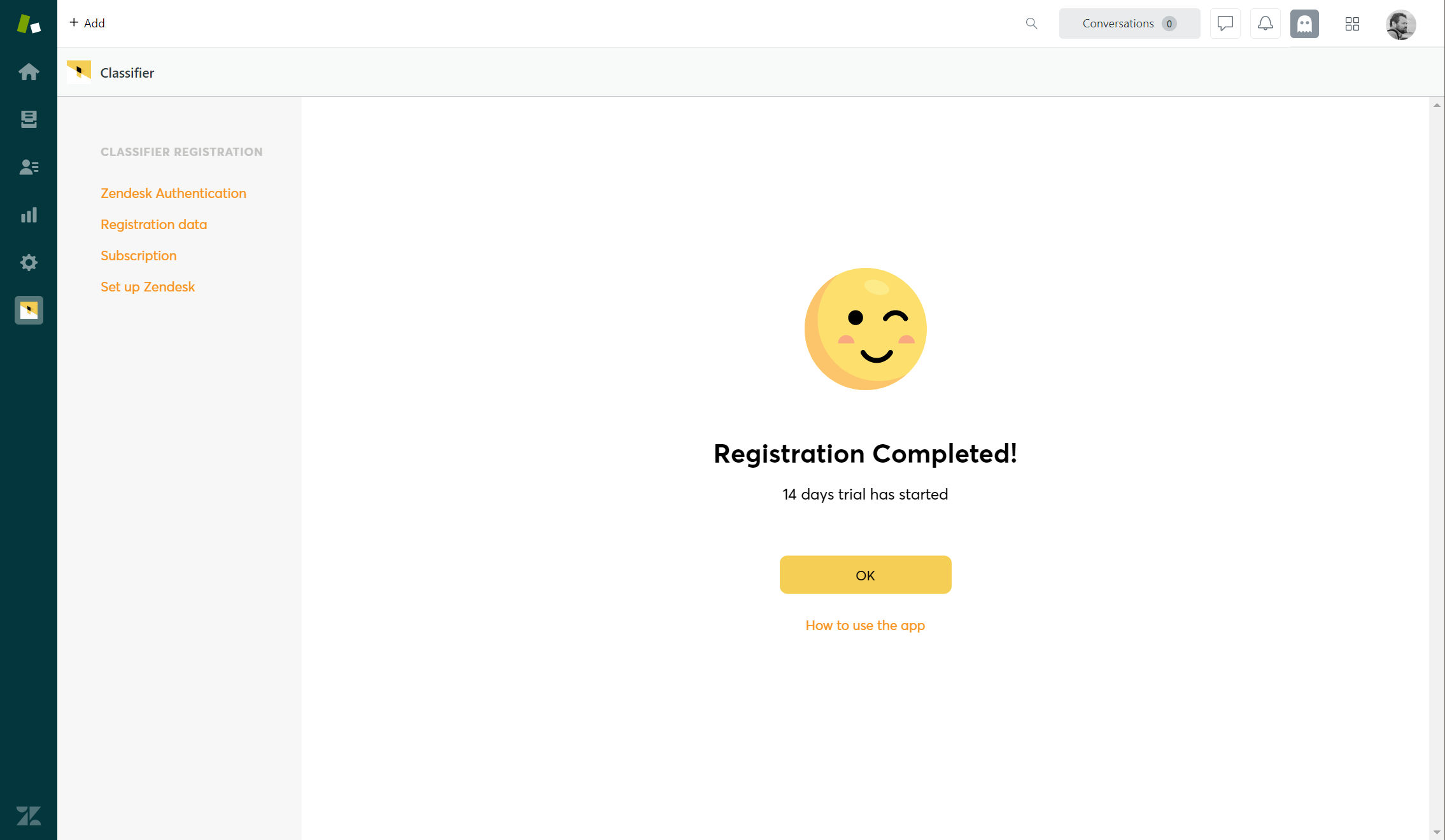 6. The next steps you need - to create and train one or more predictors and start it. Please see this article for details.