We've tried to make the Telegramer pricing policy more flexible that depends on your need or need of your business.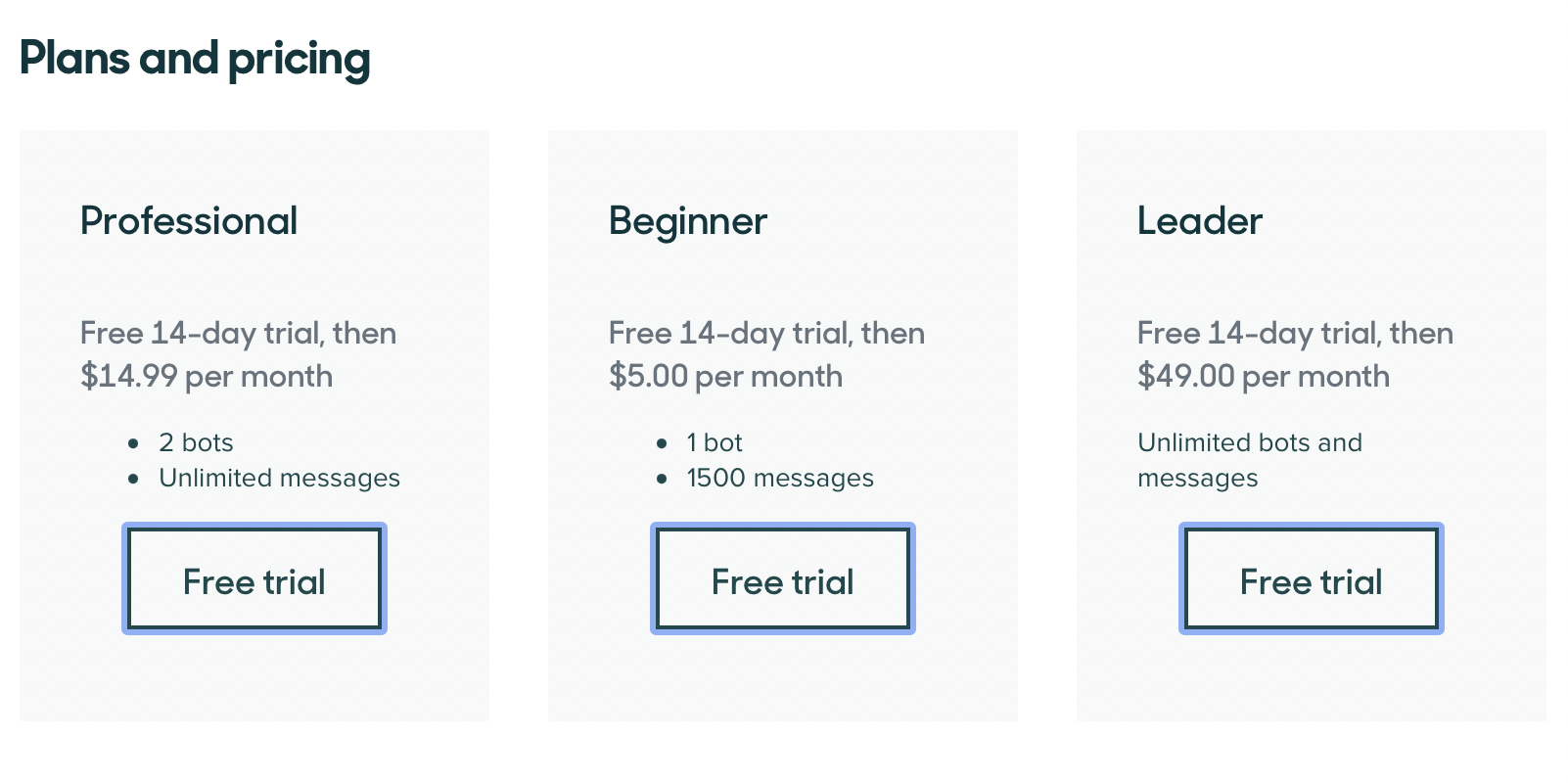 1. BEGINNER PLAN
For just $5/month you can build support for your Telegram requests. You'll be able to connect one bot to your integration with a limit up to 1500 messages/month (both incoming+outgoing).
2. PROFESSIONAL PLAN
Allows to connect up to 2 bots without any message limit for your incoming and outgoing requests.
3. LEADER PLAN
Includes unlimited bots support as well as unlimited message turnover
Start from a free trial for 2 weeks and see all the pros from inside!
To use a free trial you should install Telegramer from the Marketplace. When installing, you will still be asked to enter your card details - this is a Marketplace requirement, but no charges occur until the 14-days trial period ends.
You might also be interested:
For more details contact our support.