All the actions to create a bot you can make as a mobile device through an application or desktop app. It does not matter. Both methods have the same capabilities.
Connect to the @BotFather by the link: https://telegram.me/BotFather. When the chat-window with the bot will be open in Telegram, press the «Start» button.
You will see this text: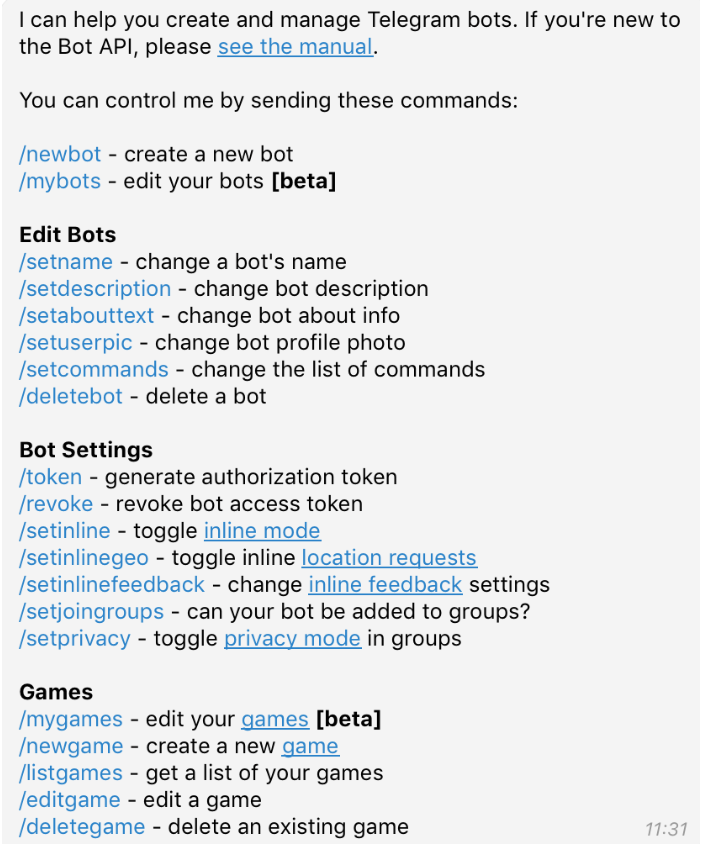 Click «/newbot» and choose a name for the bot.

P.S. "OAPPS" - this is my bot. Think of your name 🤓 🧐 😎. After that, you must choose a username for your bot. Just follow the instructions on the screen.

P.S. "OAPPSbot" - this is my username too. Think of your username 😎😎😎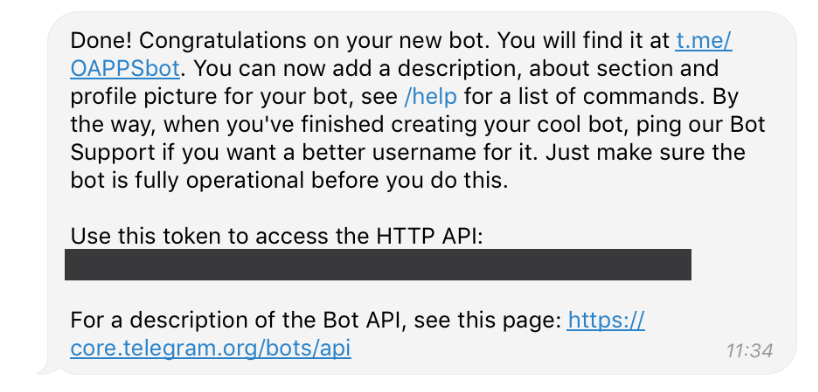 Done.